Taking Flight Nights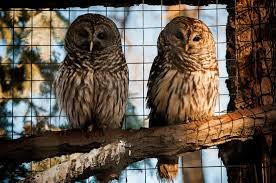 Hang on for a minute...we're trying to find some more stories you might like.
Brand new for 2018, during certain nights of this June, July, and August, students have the opportunity to learn about STEAM (science, technology, engineering, art, math) related subjects allowing students to get a jump start on their future. Each night, there is a different theme. These are some of them so far:
JUNE 12TH – BIRD ANATOMY AND ART
JUNE 26TH – THEME COMING SOON!
JULY 10TH – WATER HEALTH WORLDWIDE
JULY 31ST – LEAVE NO TRACE
AUGUST 14TH – MIGRATORY BIRDS IN THE SALT LAKE AREA
At each themed night, students will have the opportunity to focus their learning on certain subjects. They will be working with professionals to get experience and understanding in their desired path. Each of these events counts as volunteer hours, great for college applications or any applications. And to make this even better, once a volunteer hits 30 hours in the program, they will receive a free Tracy Aviary Membership. Also, students are able to explore potential careers for their future; they can see what they like and enjoy doing.
In each of the Teen Science Cafés, students will be able to socialize and learn from other students and adults while enjoying refreshments and food. These out of school activities give the students a chance to learn in a relaxed environment in an informal setting. The Teen Leaders, supervised by adults, runs the entire program from start to finish. It is not just for the science geeks in the world, it is for any teen interested in learning about their future.
This event was started in 2007 by scientists attempting to introduce the world of science to students all over the country. They received a grant from the National Science Foundation allowing their program to continue on. They were experimenting to see if they could integrate students into this world, allowing a head start on their future. The initial network was made in 2012, and now any new members are allowed to join and learn.
If you're not a student, but still have the want to help, there are many options to donate to the program so there will be more opportunities for each of the students. There are already so many options, but with more funding the program will be able to grow and produce even more options. If you are interested go to the Tracy Aviary website