Top 10 Teen TV Shows You Should Watch in 2021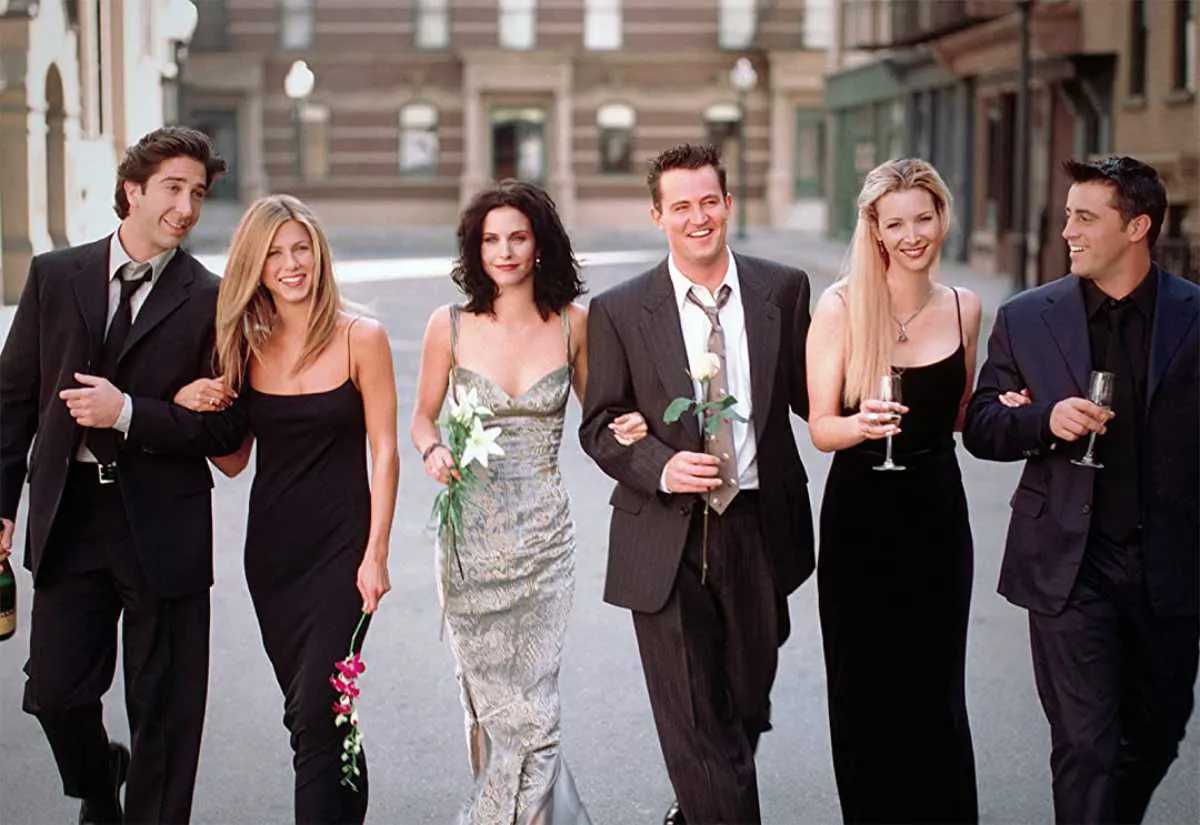 FRIENDS
 Friends is a TV show that is based around six friends and their everyday lives. In 2004, after 10 seasons, they stopped airing the show and all of the cast moved on to other shows and movies. Friends is more popular in 2021 than when it first aired in 1994. Friends went onto HBO Max because Netflix took it off as well. This year, they did a Friends: Reunion, and the entire original cast came back to see each other after over 25 years. The writing was written well because the actors would do their emotions very well and they would make you believe their character is real. The plot is very straightforward because it is about how six friends first met and different situations that happen in their lives. Rachel and Monica were friends in high school and had reverse lives . The acting in Friends was very funny. For example, Lisa Kudrow (Phoebe Buffay) in the show will try to say she her line but then she would forget and start swearing and you can see the cast break character and try to compose themselves before they get caught.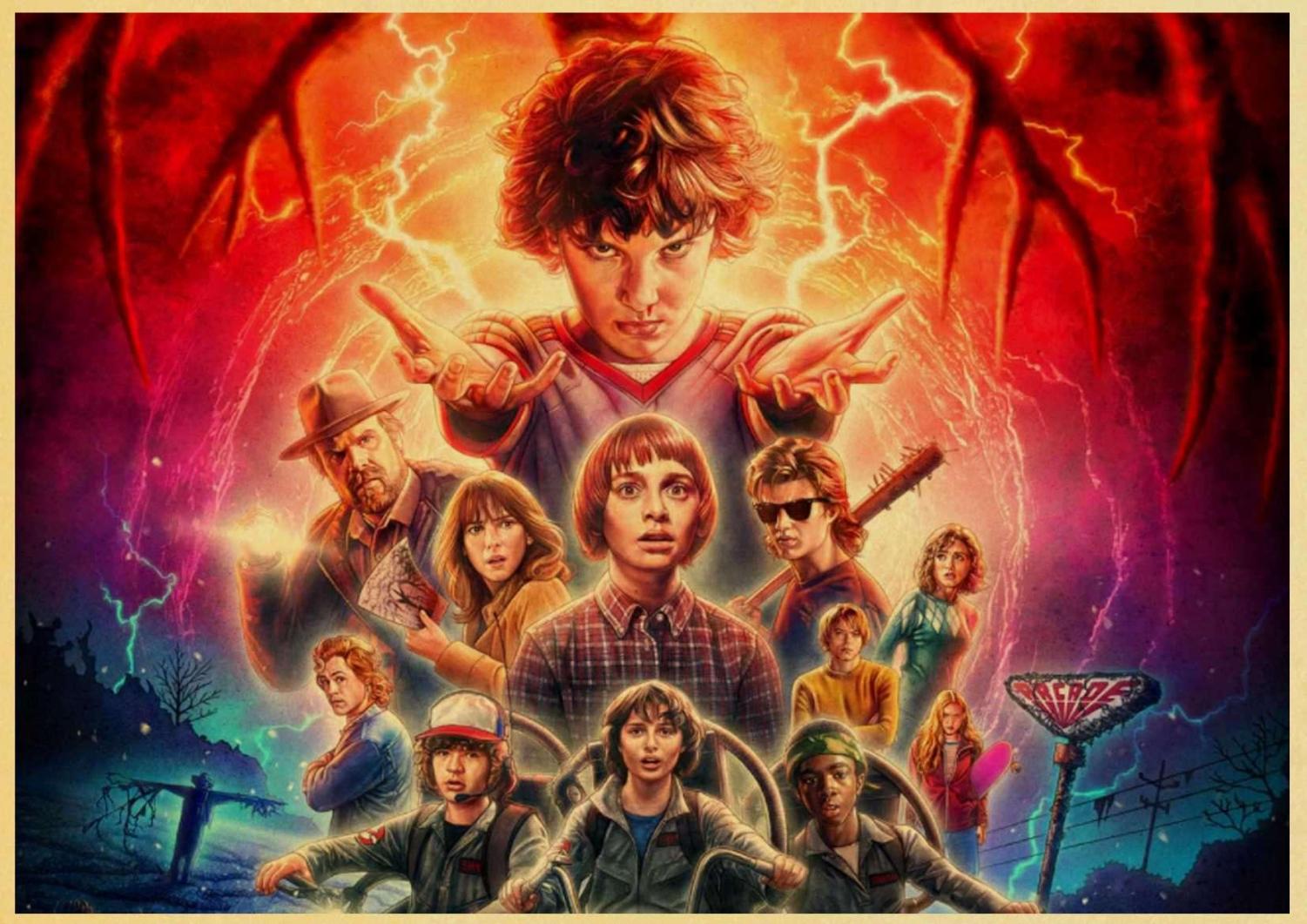 STRANGER THINGS
 Stranger Things is about Will Byers going missing near a top-secret government laboratory and his three friends try to find him but then they meet this little girl named Eleven who has very unique powers. This show is on the top of every list because it was popular ever since it came out in 2016. It's growing in popularity once more because of the announcement of a fourth season coming out in 2022. The writing in the show is amazing, because it makes you feel like you went back into the 1980s and found out secrets you never knew about before. The plot is interesting because it's a very unique plot. The six main actors range from 16-19 years old. Millie Bobby Brown (Eleven) has been growing in popularity for years now, as she plays the "main character" and has powers that everyone is fond of. Also, their town has some very strange happenings going on.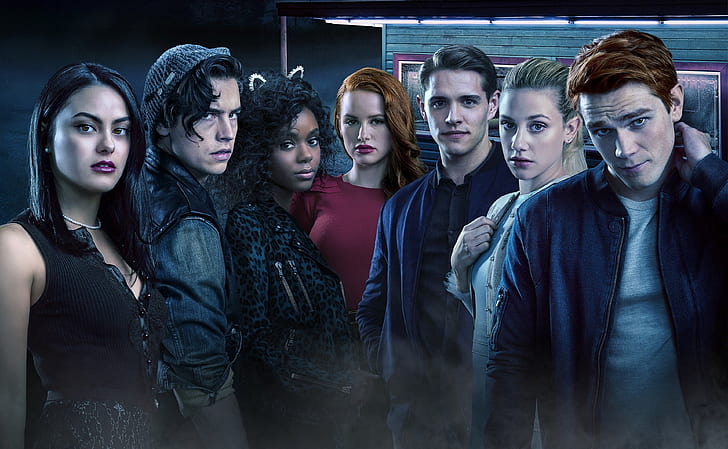 RIVERDALE
Riverdale is about four kids that live in a town that revolves around murders, love interests, and secrets waiting to unravel. Four kids, Betty, Veronica, Archie, and Jughead go through different highschool situations that they weren't supposed to be a part of, including death, love, secrets, and lies. Throughout each season they have different killers. Season one and two is the "Black Hood ", season three is "The Farm" that harvests organs and season four are people behind masks that look like the characters. Riverdale has been popular ever since it came out in 2017. Some people hate the show because they don't have a thorough plot or they think that each season is doing the same thing over and over again with killers. The show reminds people of a mix of Pretty Little Liars and Gossip Girl. The writing is overall 50/50 because some episodes are really phenomenal, with cliffhangers and surprises you didn't expect. While, in season two it kept on hanging on to the "Black Hood " and who they were behind the mask. In season four, students at Stonewall Prep are trying to get to Jughead to go for the job as a writer for a famous book company, making it both a murder mystery and a coming-of-age story. The acting is interesting because it feels like the actors are bringing their characters alive. Two of the actors might seem familiar to you: Cole Sprouse (Jughead Jones) was on Disney Channel in The Suite Life of Zack and Cody and Vanessa Morgan (Toni Topaz) was in My Babysitter's a Vampire on Disney as well.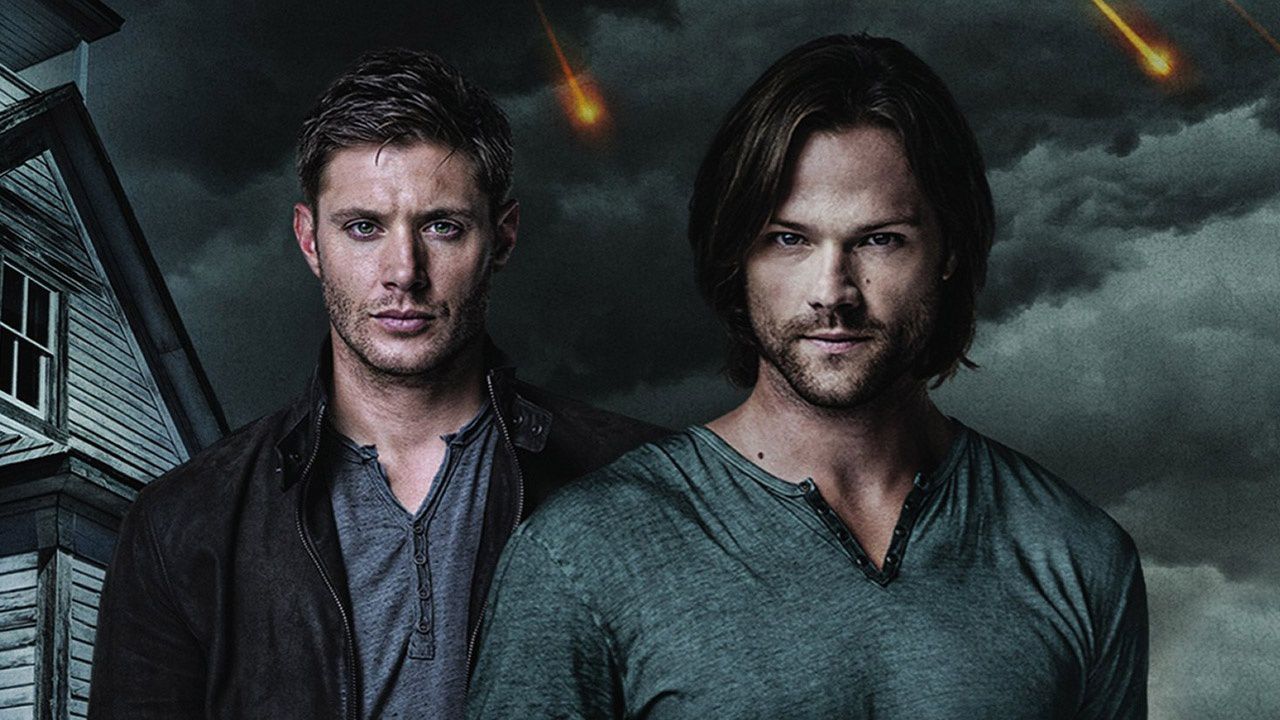 SUPERNATURAL
Supernatural is about two brothers, Sam and Dean Winchester, who are born into a family of demon hunters ,who fight demons, angels, vampires, werewolves, zombies, or any other supernatural being. They meet new people along the way and later on they start to realize that they don't want to spend their lives hunting. Supernatural is very popular since it ended early this year after 15 seasons. This show debuted in 2005 and the producers needed to end the show after 15 years. Some people are sad to see Supernatural end in a way they weren't expecting. The writing is very intriguing because you follow the lives of Sam and Dean and learn how they handle the lives being demon hunters with all the supernatural beings they see. The plot is well done because it goes through the elements of family and how two people take care of one another. The acting in Supernatural feels like the characters are real and that supernatural beings are real as well. The actors Jensen Ackles (Dean Winchester) and Jared Padalecki (Sam Winchester) are amazing in the show and they are friends in real life and made their own book.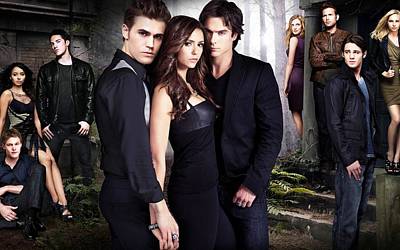 THE VAMPIRE DIARIES
16-year-old Elena meets a vampire named Stefan Salvatore and later on meets his older brother Damon Salvatore and learns about vampires and pulls her brother and friends into the world. The Vampire Diaries has been very popular ever since it aired in 2009. The show is still on Netflix and remains as one of the most popular shows and best binge-watches even after it ended in 2017. The writing is good because it shows a girl having to pick between the guy she likes and his brother and how she handles that they are vampires. The plot is good also because it shows what the group does against the villains like "Katherine", Elena's doppelganger and "The Mikaelson's" from "The Originals." The acting in the show is amazing because it looks like actual fighting scenes and that the characters are in love in real life. The actors Ian Somerhalder (Damon Salvatore), Paul Wesley (Stefan Salvatore), and Nina Dobrev (Elena Gilbert) all moved on and went into other shows and movies and are still friends.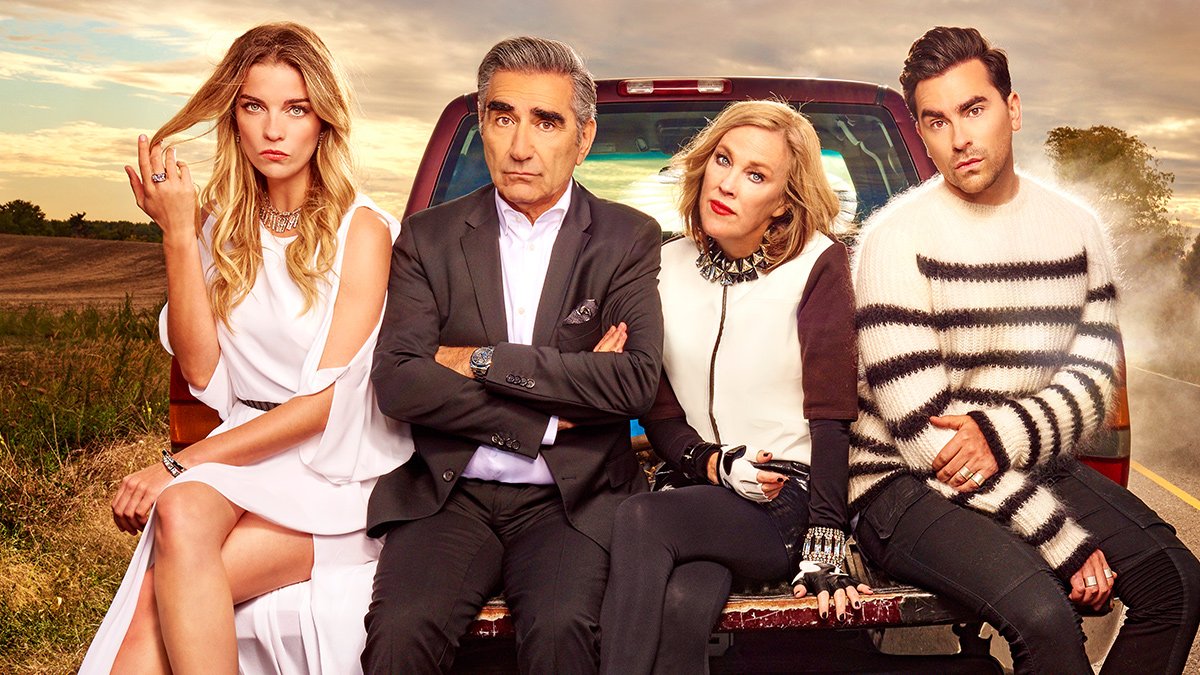 SCHITT'S CREEK
Schitt's Creek is about the wealthy Rose family who get their money taken away by the government and become displaced. They are forced to live in the small town that the family bought as a joke many years before. This show is very popular because you fall in love with the characters and you recognize some of the actors. The writing by Dan Levy (David Rose) and his dad Eugene Levy (Johnny Rose) was amazing, they started writing in the living room of their home. The plot is good because it shows how the family realizes that they don't need money to be happy. The acting is amazing, they sound like a real family that struggles, the children David and Alexis didn't really have their parents around growing up, so they start to comfort each other to make up for lost time. One actor you will recognize is Catherine O'Hara (Moira Rose) who was in the "Home Alone" movies.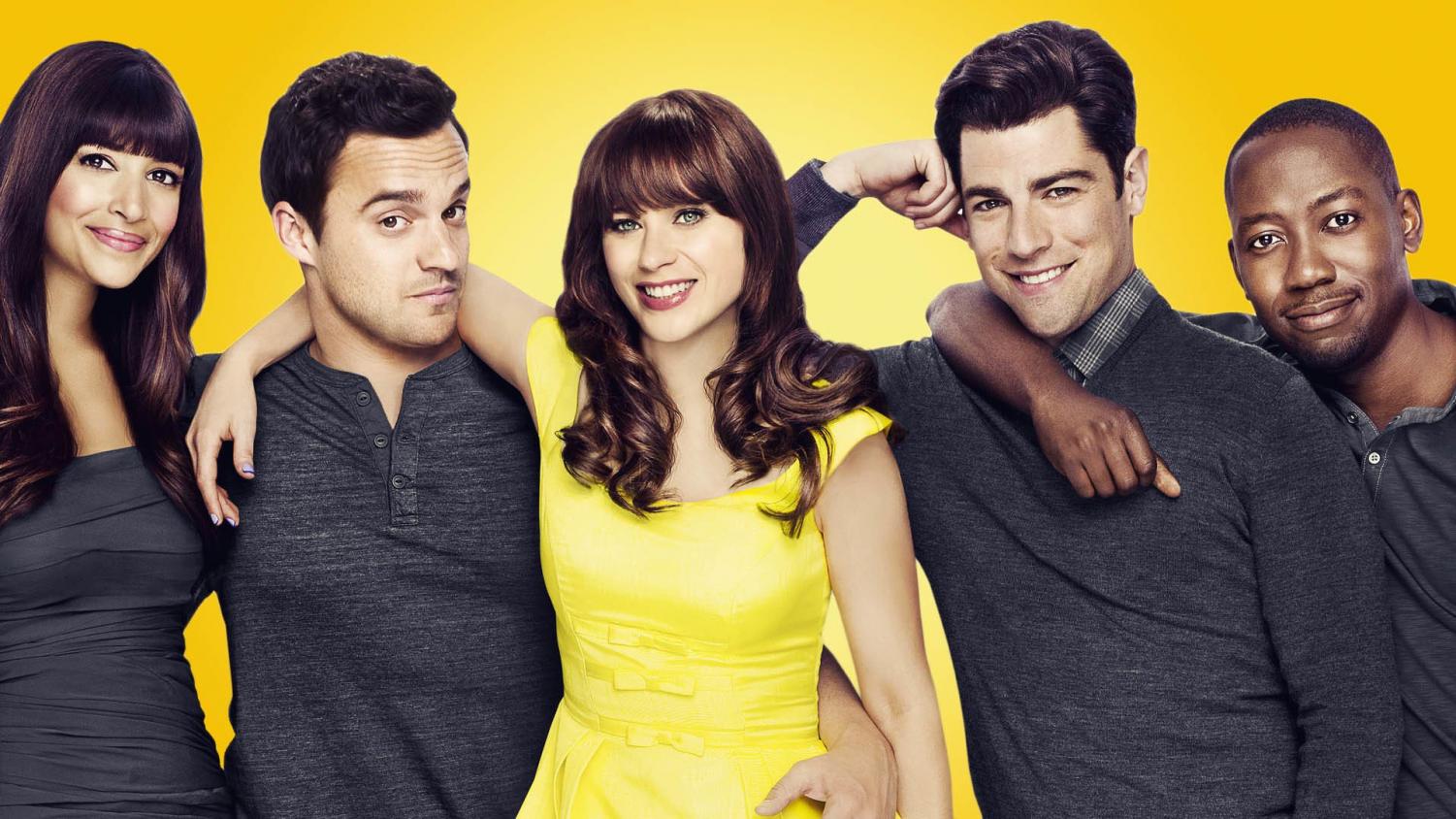 NEW GIRL
A girl named Jess has to move out of her house after she finds her boyfriend cheating on her. She finds a new place to live through Craigslist, which happened to be a loft, with three men, who she assumed were girls from the ad. This show is popular because it shows the stereotype of a girl moving in with girls, but shows that a girl can live with three guys and become best friends. The writing is funny because you see the struggles Jess goes through while living with Nick, Schmidt, and Winston. The plot is interesting because it shows what a girl goes through while living with three wild guys. The acting is great because it looks like a real life scenario and how Jess goes through the situations and how she handles them. Zooey Deschanel (Jessica Day) appears in 'Elf' alongside Will Ferrell.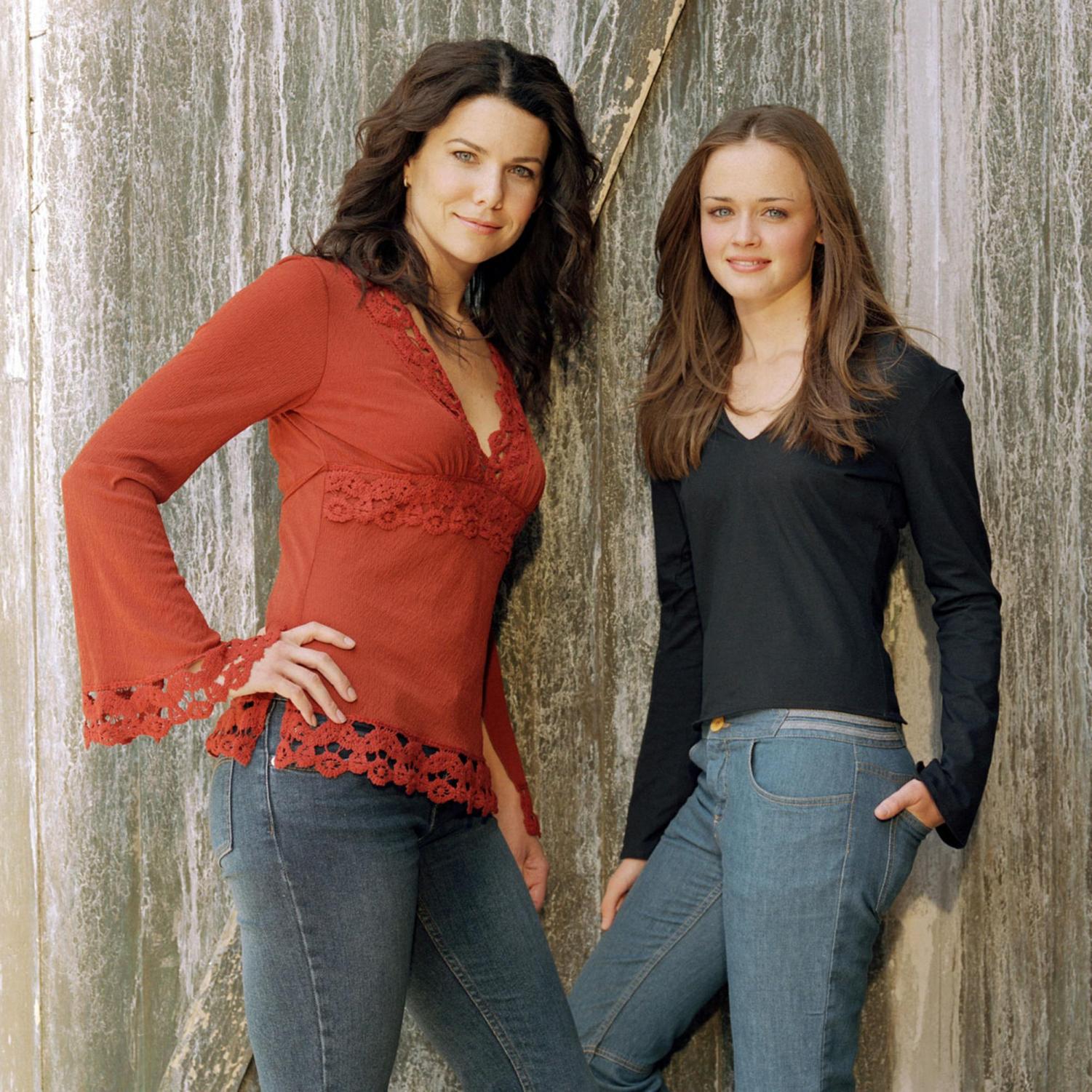 GILMORE GIRLS
Mother and daughter duo Rory and Lorelai Gilmore live in a small town called Stars Hollow and go through love, breakups, family struggles, and friendships. This show is very popular because it's meant to be a mother and daughter show that you can bond over. The show aired  in 2000 and ended in 2007, and people are still watching all seven seasons and the spin off show "Gilmore Girls: A Year in the Life. The writing is good because it shows that mother's and daughter's can be best friends and have stuff in common. The acting is great especially from Lauren Graham (Lorelai Gilmore) because she expresses her acting through that character. The actors are amazing because they bring their characters to life. Alexis Bledel (Rory Gilmore) and Lauren Graham (Lorelai Gilmore) are amazing actors because they bring out their emotions during all seven seasons.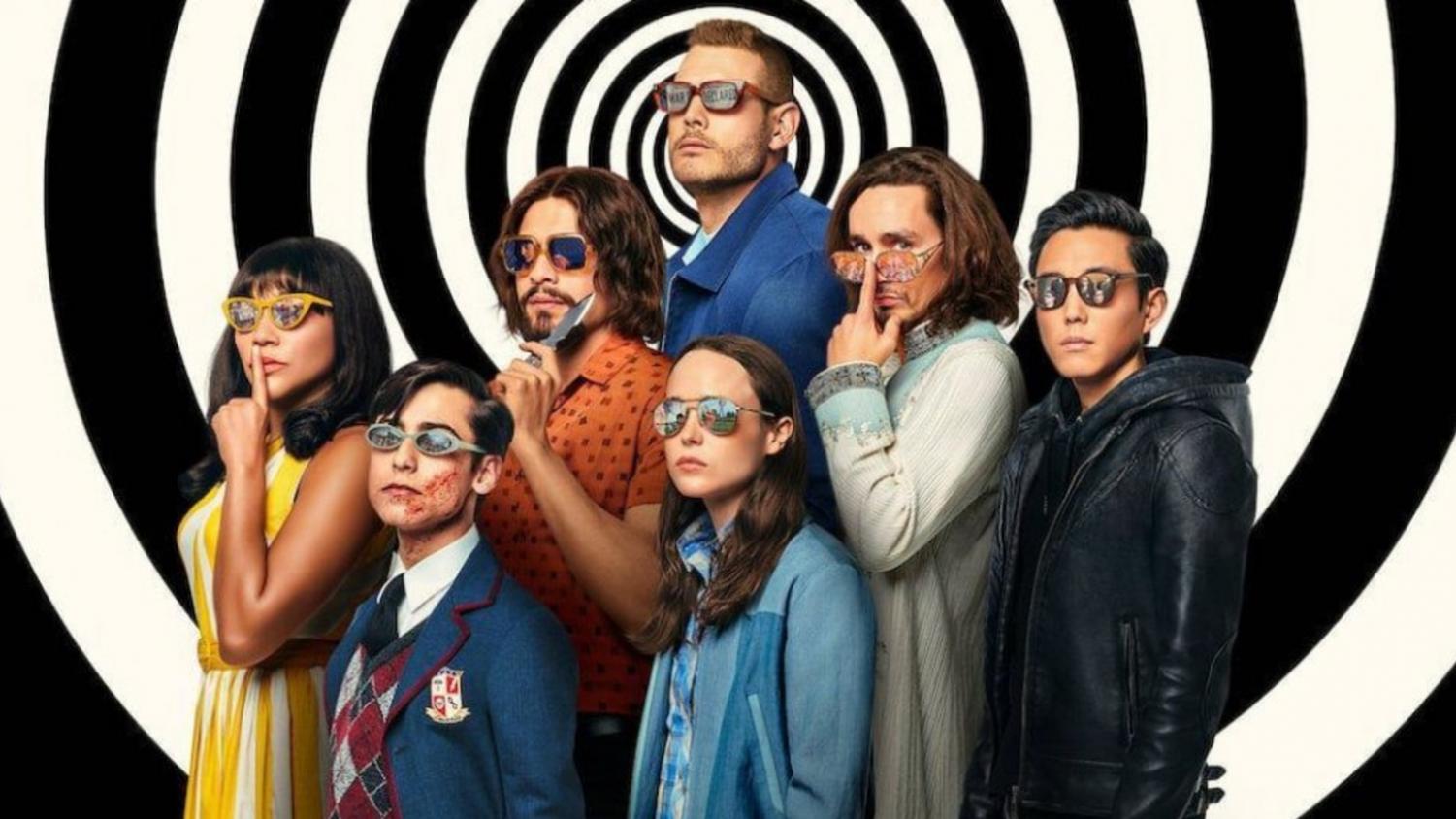 THE UMBRELLA ACADEMY
Seven children are adopted by a strict man named Reginald Hargreaves, a robot named Grace, and a monkey named Pongo. As kids, they are set to go on missions, they have unique powers, and are forced to become the superhero team known as "The Umbrella Academy". The show is popular because you see that the kids grow up and distance themselves from each other. Throughout the two seasons they start to realize they all went through the struggle of getting their father's approval while growing up. The writing is amazing because the show is based on the comic series and tried to put some scenarios from the comic into the show. The plot shows what each kid's powers are, how they control them, and what situations they go through together. The acting is perfect because all of the actors bring their characters to life and the powers they have. The Actors all became well-known after the show went onto Netflix.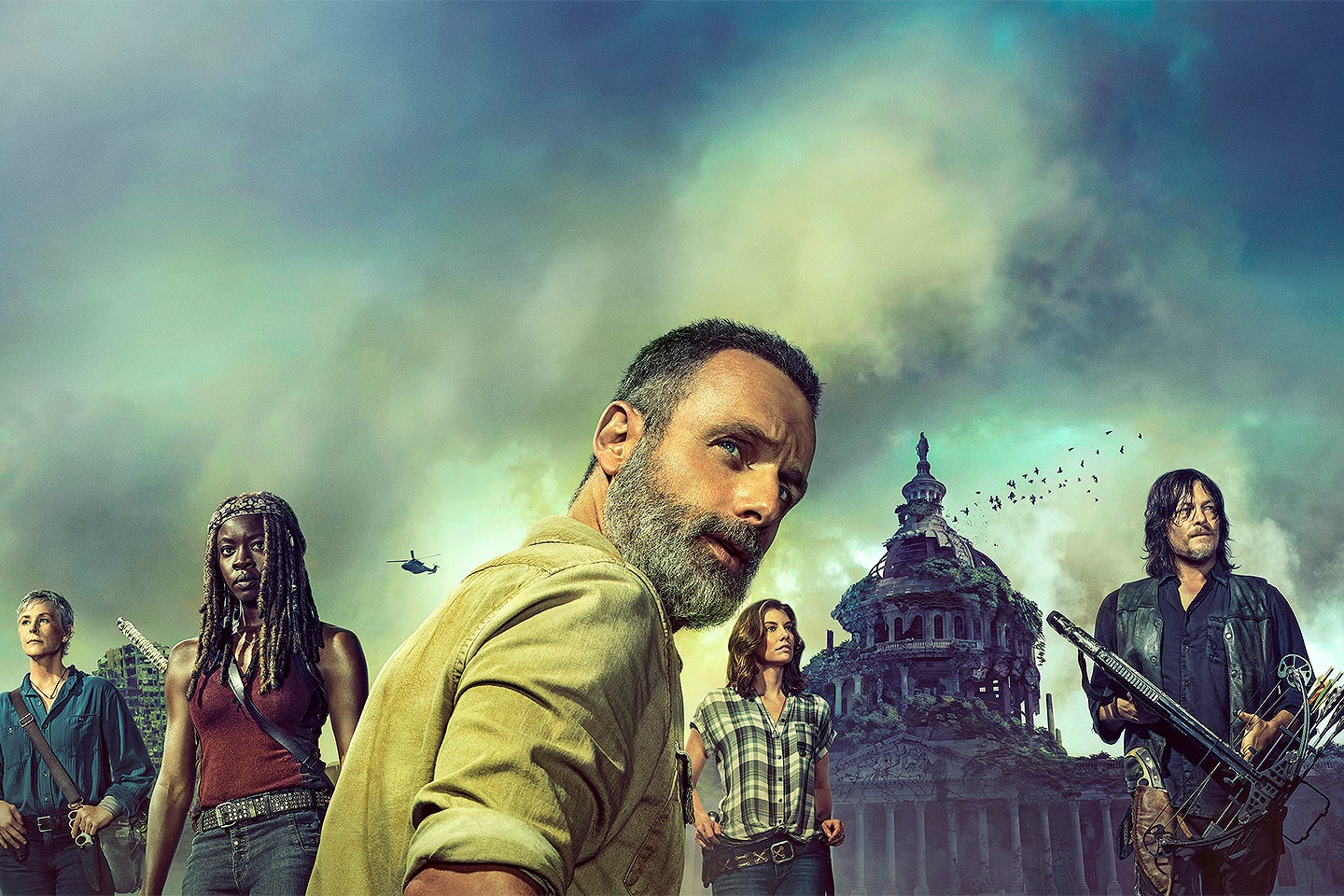 THE WALKING DEAD
The Walking Dead is about a group of survivors led by former police officer Rick Grimes, trying to find a secure and safe home after the world broke out into a zombie apocalypse. As the world goes into complete chaos of the dead "Walkers' ', they learn that the bigger danger is their personal conflicts as they keep continuing their survival. The show has been popular ever since it first came out in 2010. The show is finishing the final season this year with twisted endings. The writing is good because it shows you what would happen if the zombie apocalypse actually happened in real life. The plot is good because it continues what the group goes through as they are continuing their survival. The acting is amazing because the characters show you the struggles they go through and what happens to each of them personally. The actors became famous after the show continued after over 10 years. 
Leave a Comment