"Apocalyptic-like Meteor Explosion over Earth's Atmosphere"
April 25, 2019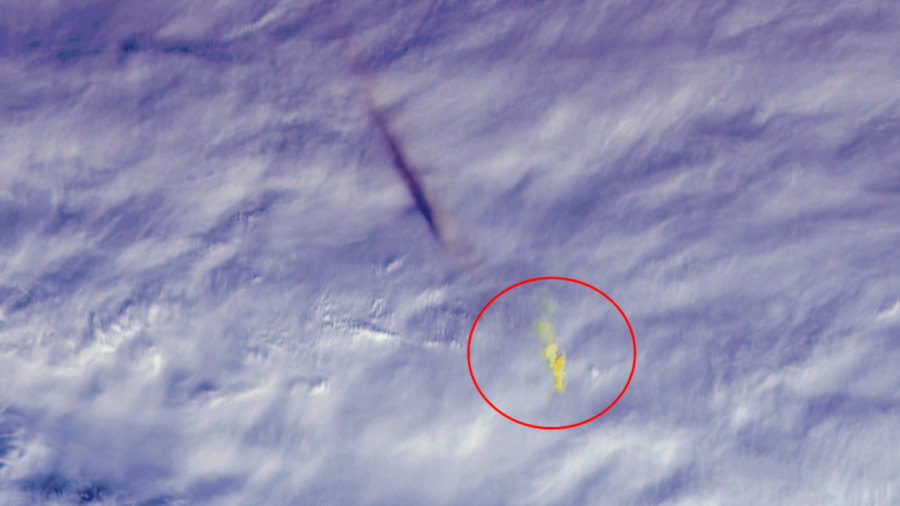 On December 18, 2018 NASA (National Aeronautics and Space Administration) witnessed a huge fireball explosion in Earth's atmosphere and later announced it on March, 18. According to NASA, "the blast was only compared to the explosion over Chelyabinsk in Russia six years ago." They also claim that the meteor exploded with 10 times the energy released by the Hiroshima atomic bomb.
"It's the second biggest meteor explosion in 30 years," NASA claims about the matter. These types of asteroids are called "problems without passports" since they are expected to affect whole regions if they do clash with Earth. However, it went massively overlooked when it blew up over the Bering Sea, located by the Russian Kamchatka Peninsula.
Lindsey Johnson, the planetary defense officer at NASA, told BBC News, "A fireball this big is only expected about two or three times every 100 years."
The beginning of the meteor explosion started on December 18, where this meteor dashed and dodged into Earth's atmosphere near to 20 mph. The meteor exploded around 16 miles above the Earth's surface. Kelly Fast, near-Earth observations programme manager at NASA, stated, "40% the energy released in Chelyabinsk, but it was over the Bering Sea so it didn't have the same type of effect or show up in the news."
Congress was worried about this type of event, so they tasked NASA to find 90% of all near Earth asteroids till 2020. Although scientists have said they will need at least 30 more years to fulfill this. When an incoming object is determined, NASA is notable with calculating where it will hit the Earth, by basing the meteor's orbit. They detected a much smaller meteor in June of 2018 by a ground-based observatory around Arizona eight hours before. But occasionally NASA is alerted with crashes like this one by the U.S Air Force.
NASA would need a more advanced network to be more dependent not only on ground telescopes, but space-based observatories too. A mission concept is in development that would make a telescope called NeoCam, that cam would launch it in gravitational balance point in space, where it would discover dangerous asteroids larger than 140m.
The problem is NASA's budget has mainly focused on the Space Launch System rocket to carry astronauts to the moon in the early 2020s. Since, NASA's Earth Science budget is being cut by $102 million. These include research grants, Deep Space Climate Observatory satellite, and technologies similar to the NeoCam.
Dr. Amy Mainzer (a chief scientist at at NASA's JPL(Jet Propulsion Laboratory)) stated, "The idea is really to get as close as possible to reaching that 90% goal of finding the 140m and larger near-Earth asteroids given to NASA by Congress. But if you have an IR-based telescope, it goes a lot faster."