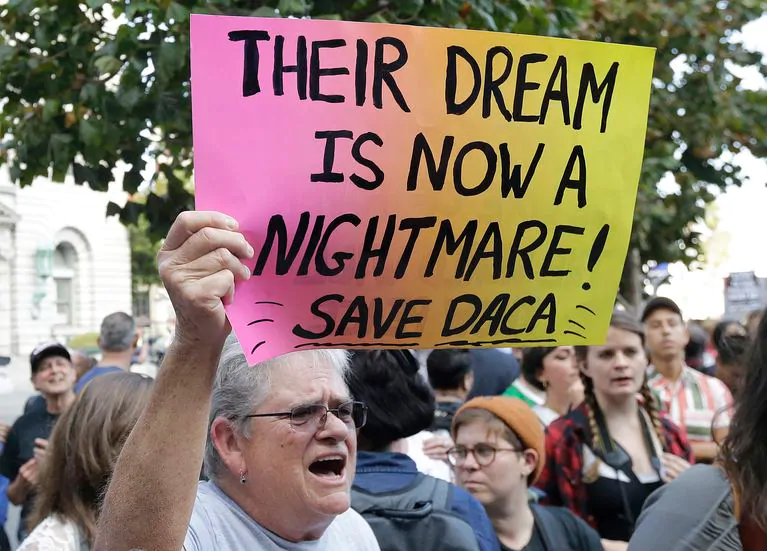 DACA Is Going To Be Shut Down Soon
On November 12, 2019, there was an oral argument over ending DACA. DACA (Deferred Action for Childhood Arrivals) is a program that was established during Barack Obama's presidency. It protects immigrants who were brought to America with their parents before they turned 16.
The Trump Administration is trying to get rid of DACA. President Trump says "I do not favor punishing children the program is unlawful and unconstitutional and cannot be successfully defended in court"
DACA allows illegal immigrants to live in America for 2 years, unless they renew their DACA form to keep living in the United States. It was established during the Obama Administration on August 15, 2012. The Supreme Court's decision to shut down DACA could put 700,000 DACA recipients in danger of being deported.
The legal requirements to be a DACA recipient is thorough and tedious. According to the USCIS (United States Citizenship and Immigration Services), the requirements are being under the age of 31 as of June 15, 2015, and having come to the United States before your 16th birthday. Someone also had to live in the United States from June 15, 2007 onward, and have to be physically present in America on June 15, 2012 when they apply. One also has to have come to the United States without documents before June 15, 2012, be currently studying or having graduated High School, and have not been convicted of a felony or crime.
Even though the Trump Administration is trying to get rid of DACA, The Supreme Court Justices are split on the situation. According to Adam Liptak from The New York TImes, "The justices agreed that the young people who signed up for Deferred Action for Childhood Arrivals, or DACA, were sympathetic and that they and their families, schools and employers had relied on it in good faith". It will take a long time for the Supreme Court to make a decision with all of the protesting and pressure.
On November 12, 2019 protesters were gathered around the Supreme Court, according to Brittany Gibson. Over 500 people were gathered on the November 12, and filled the streets and walk-ways to the Supreme Court. According to Justine Coleman Jordan Lancaster, the protesters were shouting "Up, up with liberation. Down, down with deportation" and "Hey hey, ho ho, Donald Trump has got to go". When DACA will end is up for debate, and to The Supreme Court to decide.