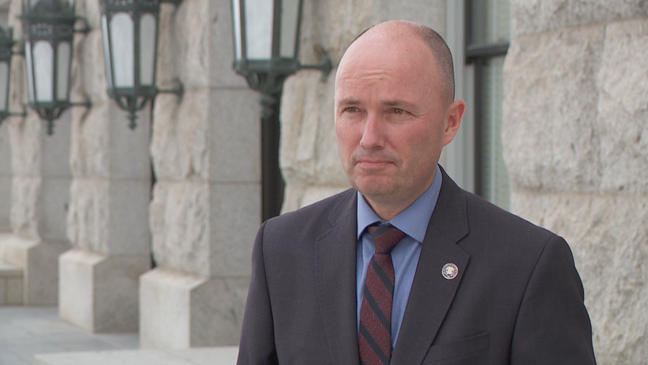 Spencer Cox, the Governor of Utah, has signed H.B. 60 "Conceal Carry Firearms Amendments" into law on February 5, 2021. Utah is now the 17th state to be considered a Constitutional Carry state which in true definition means "Permitless Carry".
Gun safety laws are one of the most important subjects in politics and everyday life. The decisions made around guns impact the safety of citizens and their lives. There is a great deal of pressure for government officials to make the right decisions for these matters. Jason Ouimet, the executive director of NRA-ILA says, "There is no reason a law-abiding person should have to ask for permission to carry a firearm for self-defense. The passage of this bill demonstrates Utah's commitment to protecting the Second Amendment rights of its citizens." Naturally, this law will increase the number of people walking around with a gun showing out of their belts, but the debate of whether this is a safe idea or not arises. What if all new Utah gun owners don't even think about getting a permit just in case when it is no longer required? Why bother taking the required firearms safety classes as well as a suicide prevention course, when it is no longer required?
No longer requiring a permit to carry also eliminates the need for a second background check. Clark Aposhian, chairman of the Utah Shooting Sports Council stated,"It's a tiny change, honestly. It's a tiny, tiny change. It just takes the same people who can carry in the same places already openly and it lets them put a jacket on, and that's it." This suggests that most gun experts agree with the new law that has been set in place. One can argue the fact that an individual is allowed to lack the necessary skills to operate a gun, and with this new law in effect those who may want to cause harm or are unstable are able to do so with more ease. The only catch is that you must not conceal the weapon from people's sight, this rule can help citizens feel at ease knowing where the gun is rather than worrying about it being concealed, but the huge gap in public safety is still lingering about.
With Utah legislature letting H.B. 60 fly through, and with Governor Cox's signature, the law will take effect on May 5, 2021.