Non-Binary State Issued Licenses
May 9, 2019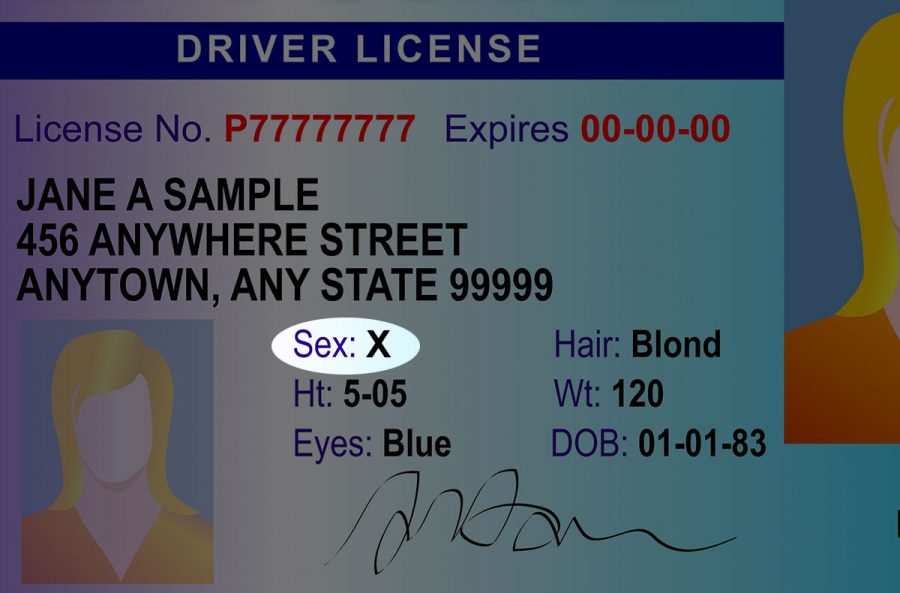 In September of 2018, Utah issued the first non-binary drivers license, which was received by Melanie Van De Graaff. This makes Utah one of the eight states in the U.S to offer a third option for state-issued documents and licenses along with Washington; Oregon, Maine, California, Minnesota, Colorado, and Ohio. Similarly, New York is now considering putting no gender identification on birth certificates. NBC news authors, Nico Lang and Kate Sosin state that: "For transgender, non-binary, and intersex people they are still difficult to get." Though, in popular opinion, people are generally surprised at the openness and acceptance of the state of Utah.
Sadly, the support is not completely present for all Utahns. For example, lawmaker, Merrill Nelson, who is the Republican member of the Utah house of representatives representing district 68, wants to ban the allowance of changing gender identity on state issued licences. Luckily, his sponsor on his bill was overridden,  and the Salt Lake Tribune stated that "The updated legislation, HB 153, would still set in stone the sex placed on someone's birth certificate. But now, it would allow state residents to list a different gender identity on their driver licenses." The main point in his feud with the states decision to act on societies wants was "the scientific and medical fact that an individual's sex is determined at conception by chromosomal makeup and is not subject to change or self-determination later in life," Nelson wrote. Though this, in part, may be factual, the majority of his argument is small minded, and extremely opinionated.
For those people who identify as neither male or female, they are granted an "X" on their licence. Surprisingly, this option has been available in Utah since 2017 for birth certificates. In an article from NBC News, the subtitle states: "The state has been quietly issuing nonbinary "X" gender markers on birth certificates, driver's licenses and other state-issued IDs". This title is concerning due to the use of the word "quietly." It should not be a hushed and hidden event, rather one's rightful choice of gender identification. This important milestone for Utah went largely unnoticed by media and the internet, but on a positive note, citizens of Utah are also being allowed to change their gender on their state-issued licences, so instead of altering one's gender from an M/F to an "X", one can go from an "F" to an "M".
These events in Utah are being called "Judge Roulette". This has to do with another case involving local person Lex Rigby. Two years ago, Judge Bruce C. Lubeck told the seventeen year old that he could not "in good conscience" allow male Lex Rigby to update the gender on his birth certificate from an "F" to a "M", Lubeck said to Rigby "I seriously hope this won't offend you." This is a prime example as to why these situations are referred to as "Judge roulette" because, whether or not you get a legal option to change your gender, your personal circumstance is entirely up to the mood and personality of the judge that you are presenting to.
On the bright side, Utah is becoming a more open and accepting. Though, this should not have been a problem in the first place, we can find gratitude in the fact that things are changing. It is very easy to find flaws and fixations in today's society, it is important to focus on what we have achieved and that is why this holds value.