The Attack of White Supremacists and the Harm They Cause
May 9, 2019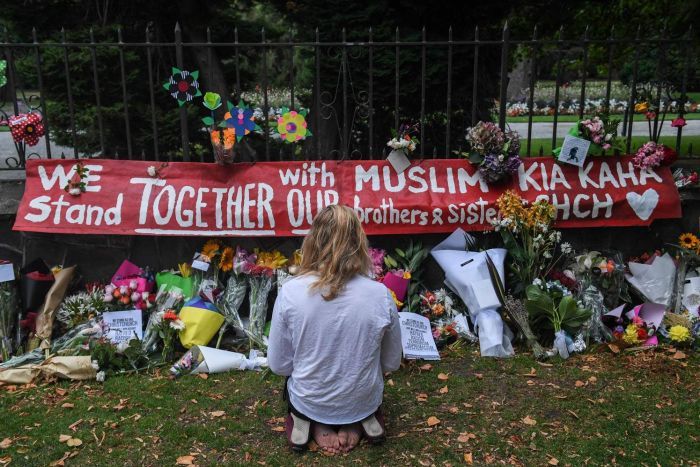 On March 15, 2019, an Australian gunman attacked two mosques, killing 50 Muslims, in Christchurch, New Zealand. The man, a self-proclaimed white supremacist, wrote an 87 page Manifesto, as well as live-streamed his attack, expressing his hatred of the Muslim community. The Prime Minister of New Zealand, Jacinda Arden, has asked all world leaders and citizens to show love and support to the Muslim community during the aftermath of the attack.
In the last couple of years, the number of white supremacist attacks and hate groups have risen to unacceptable heights. In 2018, there were 40 white supremacist related shootings, 17 more than the previous year. Liam Stack of The New York Times writes that according to the Southern Poverty Law Center, "the number of hate groups rose by 7 percent last year to 1,020, a 30 percent jump from 2014." That's almost 72 new hate groups in 2018. The Anti-Defamation League (ADL) reports that "[w]hite supremacists were directly responsible for 18 of the total 34 extremist-related murders in 2017," which is slightly over half of the extremist murders of that year. While the President of the United States has called white supremacists 'just' a small group of people, according to Vox, 5.64 percent of the white, U.S population identifies or shares beliefs with the alt-right, which equivalates to about 11 million people. There's nothing small about that number.
The New Zealand shooter was one of these many people who share the ideology that immigrants, non-white, and/or Muslim/non-Christian people are somehow inferior than them. His policy on non-natives is quite telling, considering as a white Australian, he's neither a native of Australia or New Zealand (where he executed his attack). In the personal Q and A portion of his manifesto, the shooter asked himself if he is or was "a supporter of Donald Trump," where he then answered himself with "[a]s a symbol of renewed white identity and common purpose? Sure. As a policy maker and leader? Dear god no." This question and answer has caused many people to question the president's actions and how he's influenced white supremacist shooters.
In the wake of the shooting, and in response to the shooter's manifesto, many new reporters have asked questions about what the president and White House plan to do about white supremacists. According to Bayoumi Moustafa of the Guardian, when Fox News host Chris Wallace asked Mulvaney if the president "had considered giving a major speech condemning anti-Muslim, white supremacist bigotry," Mulvaney responded with "[t]he president is not a white supremacist. I'm not sure how many times we have to say that." The biggest part about this is that Wallace never said he was. Many members of president's administration are jumping to defend the president so quickly, they're not considering the questions they're actually being asked.
When Australian senator Fraser Anning was interviewed about the attack by one of his citizens, he blamed the Mosque attack on the Muslim community. Will Connolly, a 17-year old Melbourne teenager (nicknamed 'Egg Boy'), was displeased with what the senator was saying, so he walked up to him and smacked him on the back of the head with a raw egg. This caused Anning to turn around and punch Connolly in the face, as well as have many of his supporters jump the kid. Amanda Arnold of The Cut writes that "[Connolly]'s received more than $80,000 in donations on GoFundMe, the majority of which he says he plans to give to the victims of the Christchurch attack." While many people are overjoyed with Connolly, the boy says that it's more important to focus on the victims rather than on him.
In the wake of all of this, it's important to acknowledge the actions of people inspired by white supremacy, and take a stand against it. Not only are these people dangerous, they're extremely toxic and can gain quite a large following. Addressing the problem, no matter how small one may think it is, is the first step to fixing the problem, and in order to get rid of white nationalists and white supremacists, people (especially politicians) need to recognize their danger and make an effort to let them know that their actions will not be tolerated.