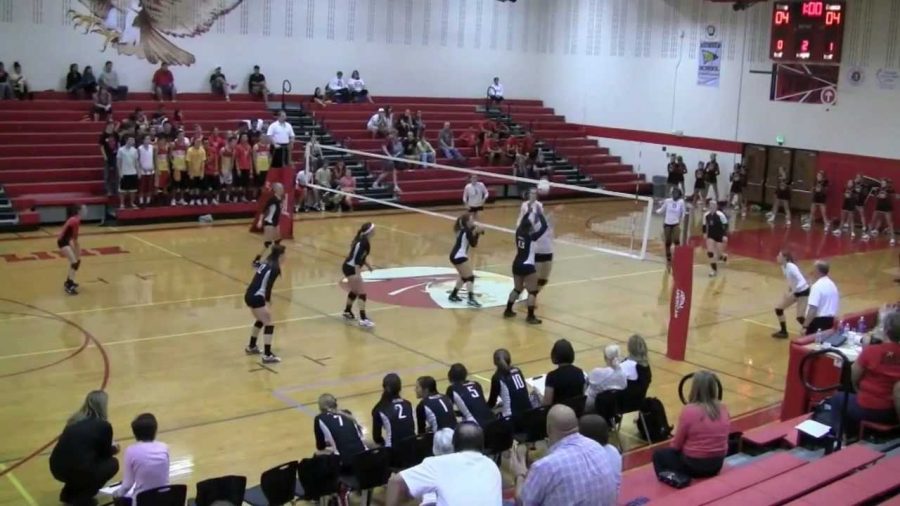 Skyline High School "has one of the best varsity volleyball teams in the entire state," said  Zach Poff, from Maxpreps. The team captains for Skyline Varsity Volleyball 2017 are #5 Zoe Kouris, #26 Cameron Mooney, and #4 Sarah Stephens.
Thanks to all of their immense hard work, and endless dedication of their coach, Mondo Begay, who is helping and instructing them along the way.
We talked to Mondo, and she gave us some responses such of her favorite part about coaching volleyball; "I love watching kids learn and grow… I love watching them have an 'ah-ha!' moment and realize what is possible. I love watching players try new techniques and failing, then trying again. That is what hard work and being tough is all about."
 What do students love the most about volleyball beside the rush that you get after a hard game? Mondo says, "That's simple … it is all about playing… Volleyball is such a fast random sport that is so unpredictable… It is different every time you step out on the court."
Our players try out because they have a passion and pride in their sport, and Mondo said that players try out because "they love the sport… and some because they wanted something to do, and some would like to be in the yearbook."
Already this season, they have won some matches. Recently the Skyline Varsity team has won some games. They went up against San Juan High School and won with a score of 2-0. They also won to Summit High School with a score of 2-0.
When Skyline went up against Enterprise High School, our team won 2-1. They have many upcoming games such as going against Lone Peak High School (away) on 8/24, Mountain View High School (home) on 8/29, Viewmont High School (home) on 9/6, Olympus High School (home) on 9/12 (region), Highland High School (home) on 9/14 (region), East High School 9/19 (home) (region), Murray High School (away) on 9/21 (region), and another region game also at Murray High School on 10/24, all of the matches are at 6 pm. Good luck Eagles!