Depression Rates Rising in the Music Industry
February 24, 2020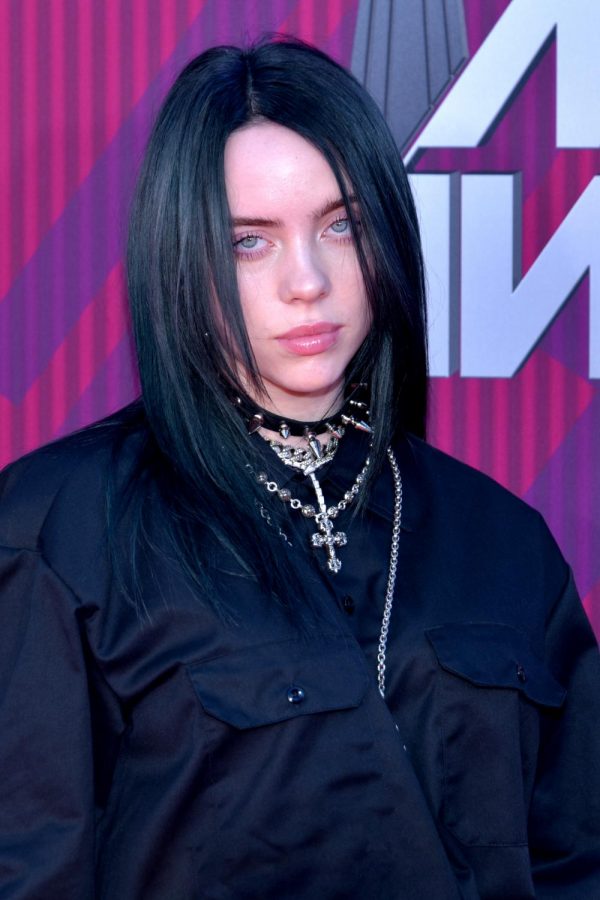 Multiple studies have proven that those who partake in the music industry are more likely to experience depression. The pressure of meeting the expectations of the Hollywood spotlight causes immense amounts of stress and suffrage. Hollywood fame has always been stressful; people like Elvis Presley, Michael Jackson, Whitney Houston, Queen, The Beatles, and other famous groups/artists also dealt with the pressure of perfectionism.
According to Roison O'Connor from The Independent, expectations put on these entertainers are the main factor of stress in the industry. Artists falling into a deep depression is a common occurrence when they don't fulfill their fans' wishes. Ironically, in the case of a lot of musicians, music was once an escape from difficult lives or even previous cases of depression, but when they enter the industry it can be too much for them to handle.
A study done by Health.com found that 9% of all musicians have had cases of chronic depression within the last year. The study showed that being a musician is the 5th most likely job to cause depression. Working in the industry might give an admirable living with the incentive of fans and fame, but it takes a toll on the artists' physical and mental health.
The Guardian found that most artists experienced depression, body shaming, self harm, eating disorders, and suicidal thoughts before entering the industry. Take Birdy for example. Birdy composed the song "Skinny Love", which signifies her body shaming, self harm, and eating disorders. When concluding the study, The Guardian found that a high proportion of depressive patients were drawn to the industry. However, it seems as though the musician's escape can become another source for similar issues.
Producers, managers, recording teams, and even other celebs tend to make hurtful comments towards other industry workers. According to Psychology Today, Jillian Michaels, a social media celebrity, implied during a recent Buzzfeed interview that Lizzo will get diabetes. PopCulture.com says that Lizzo responded with a derogatory comment and brushed off any critiques. Lizzo wrote "Today's mantra is: This is my life. I have done nothing wrong. I forgive myself for thinking I was wrong in the first place. I deserve to be happy."
Modern pop star Billie Eilish has openly advocated for mental health awareness. During an interview with Rolling Stone, Eilish openly spoke about her depression, self harm, and anxiety. On tour, Eilish had constant panic attacks and cried herself to sleep for a consecutive week, says brother and songwriter, Finneas O'Connell.
Eilish's newest album "When We All Fall Asleep, Where Do We Go?" has given Gen Z fans a new taste of modern day music, while haunting the older generation, according to Rolling Stone.  In her new song "Everything I wanted" Eilish sings "thought I could fly, so I jumped off the golden" and "I tried to scream, but my head was underwater" both of which are in direct reference to her depression.
Using abusive substances out of stress and necessity has been a frequent pattern in the industry for decades. Well known artists from generations ago also struggled. For example, Michael Jackson, Elton John, and Freddie Mercury. have all struggled with substance abuse.
In a recent study, The Guardian found that artists like Marvin Gaye use narcotics to calm their nerves before shows. Other performers, however, use the drugs to get high or to calm their adrenaline after a show. Narcotics are commonly used by the artists because it gives them a calm within the storm of their crazy and demanding career.
Demi Lovato, Disney actor turned pop star, has battled depression her whole career. During a 2018 interview with Dr. Phil, Lovato mentioned her struggles with depression, anxiety, suicidal thoughts, and bipolar disorder. Fans were shocked when Lovato revealed her earliest suicidal thought was at the age of seven just after her television debut on "Barney and Friends".
In the later part of 2018 Lovato was rushed to the ambulance due to an apparent drug overdose according to USA TODAY. After six years of sobriety, Lovato fell into a state of depression due to the stress of the industry, and fell back into her old coping habits such as cocaine and Oxycontin.
Stress rates are higher for solo acts than bands. Band members can rely on those around them to cover your mistakes, but solo acts can't do that so easily, making mistakes more visible to the public eye. Zayn Malik, an ex-member of the popular band One Direction, covers this in his new book ZAYN, according to The Daily Beast.
By releasing the stigma around mental health, artists and industry workers could advocate more openly for mental health and share their own battles.