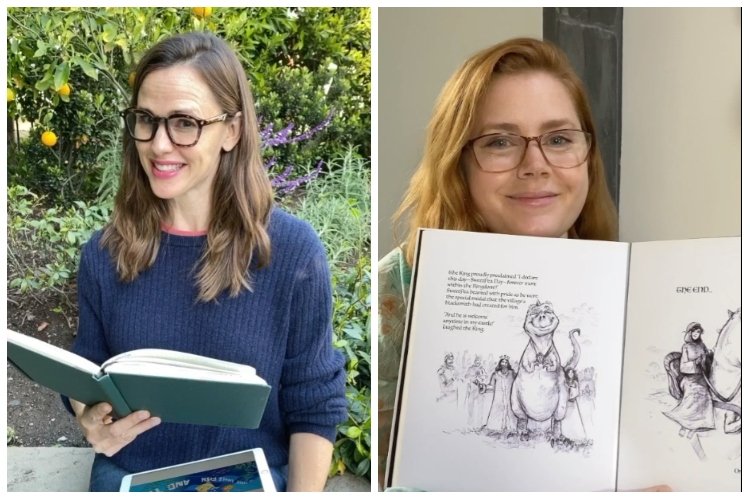 Despite the Virus, There is Still Good in the World
May 5, 2020
With COVID-19 (commonly known as the Coronavirus) spreading around the world, causing an epidemic that's forced people to stay indoors and away from people, it seems to be all that anyone can talk about. The virus is scary, and it's caused changes in everyone's lives, but that doesn't mean that there aren't still good things happening across the globe. Hopefully, shifting the panic to something happier will decrease the anxiety and stress caused by self-quarantine.
All over social media platforms of all kinds, people have been sending out uplifting messages to their friends and followers. Many challenges and riddles have been circulating through peoples' stories and posts to increase positivity and self-love. The #selflovechallenge and the #untiltomorrow challenge have encouraged people to post pictures of themselves and nominate people that they think should do the challenge next. The #untiltomorrow challenge has people all over Instagram posting funny or embarrassing pictures of themselves to be deleted in 24 hours. On Snapchat, Bestiefy quizzes are putting peoples' knowledge of their friends to the test and YOLOs are having peoples' anonymous burning questions answered.
With the increased utilisation of technology, Skype, Zoom, and other video chat platforms are becoming incredibly popular. They allow people to connect with those they love, even when they can't be with them physically. Online classes are using the platforms for lectures, creating interactive learning environments for students and- on occasion- parents. Celebrities like Amy Adams and Jennifer Garner have started the movement called "Save With Stories", where they read stories to children online to make their quarantine a bit less difficult and to raise money for children who rely on schools for food and shelter.
Even the smallest things can be the most positive in a world with a pandemic. For example, Shedd Aquarium in Chicago Illinois is temporarily closed because of COVID-19, but they have taken it in stride and allowed the penguins at the aquarium to wander around the exhibits that are now void of guests. One video posted on their Twitter was captioned "Some of the penguins went on a field trip to meet other animals at Shedd. Wellington seemed most interested in the fishes in Amazon Rising! The black-barred silver dollars also seemed interested in their unusual visitor." Wellington the penguin waddled around the fish tank with evident excitement as his caretakers filmed his adventure.
Although the pandemic has caused many problems around the world, there is no doubt that it has brought people together emotionally. Celebrities are being consistently optimistic and supportive of their fans, teachers are reaching out to students in need, and friends are still finding ways to be together and to support one another. Small businesses have begun to offer takeout/pick up for those who still want to support their local vendors. COVID-19 might be causing many problems across the entire globe, but that doesn't mean that there isn't a positive outlook on life.