Sam Smith's "Love Goes" Is a Journey of Self-Discovery and Love
December 16, 2020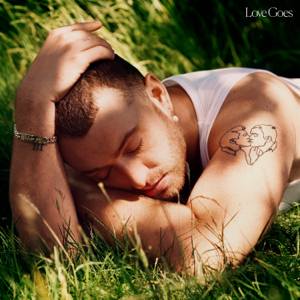 Sam Smith, a popular pop singer/songwriter, released their new album Love Goes on October 30. This was the first full album released by Smith after they came out as non-binary, which made the album a musical roller coaster that told stories of love, heartbreak, and self-discovery. In a recent interview with NPR, Smith said, "I think that this whole last few years of my life marks my first proper relationship, and I think I got a clearer understanding of what love meant as an act. I don't think I really understood that before I wrote this record." 
They not only wanted to show people how they found themself through the music, but also wanted to help guide others in their own journeys. They often affirm to their fans that "you are enough", and tries to implement that message into the album. 
While the message of the album Love Goes is meant to be quite positive overall, the songs themselves are quite melancholy. There are songs about loneliness, breakups, and declining self-esteem, but none about staying in love. 
"Young", the first song on the album, follows Smith as they plea to be treated as normal through all of their life choices. They expressed how judged and used they felt as they tried to be themself, stating "[t]hey're watching me, judging me, making me feel so used… if you want to judge me then, come on load the gun, I've done nothing wrong, I'm young." Judgement is inevitable, and Smith is sure to depict how painful it can be, even though they still had to work through it to be who they are now. In a recent interview with BBC Sounds, they said that they wanted to make sure people didn't think the album was going to be upbeat pop music, because they are "still the person who wrote those sad love songs."
One song that doesn't fit the feel of the rest of the album is "Diamonds." Smith puts listeners into their world, where their lover is using them for money. The idea of being used is something that is reflected through multiple songs, such as "For the Lover That I Lost" and "Breaking Hearts." Despite not being the same as the other more acoustic type songs, "Diamonds" is still an enjoyable song that combines Smith's past in pop music with the rest of the album's style.
Many reviews online have stated that Smith should have taken even more of a leap with the new album. Overall, however, Love Goes was a beautiful combination of Sam Smith's journey finding themself and some very well written music that tugs at heartstrings and has hopefully inspired others to find themselves.