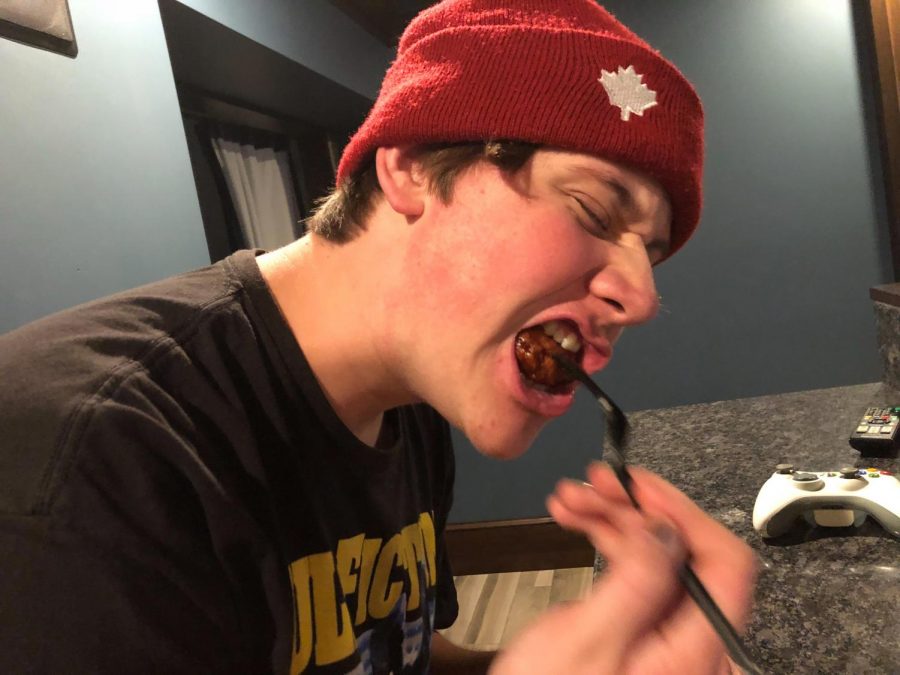 Skyline Students Eat Their Way Through the SLC Wing Scene
October 9, 2018
On August 30, we went to Wing Coop and Buffalo Wild Wings to resolve the ultimate wing debate. Wing coop is a quaint, little wing shack on Wasatch Boulevard that provides a great atmosphere where anyone can hang out. Buffalo Wild Wings, on the other hand, is a loud, rowdy restaurant due to all the sports games and music going on. The battle between the two joints is an ongoing argument that we settled once and for all.
We took a poll on Instagram and asked teens in the Salt Lake Valley if they liked Wing Coop or Buffalo Wild Wings better. The results were unsurprising to us as Wing Coop won with 51% of 209 total votes, and Buffalo Wild Wings lost 49% of votes. Wing Coop also has a better Yelp review, with an average rating of 4 stars out of 152 reviews, whereas Buffalo Wild Wings only has 1 and ½ stars out of 154 reviews.
We went to Wing Coop to experience the service ourselves and were extremely pleased with the entire experience. The wings were crispy on the outside and soft on the inside, and there was a balanced mix between the marinade and the ranch dipping sauce. The wings were served at the perfect temperature – not too hot or cold. The store itself was very aesthetically pleasing and welcoming.
They played feel good music which gave a welcoming vibe to the store. There were tasteful stickers everywhere, and several TVs were mounted on the walls so customers can enjoy sports channels while eating their wings. The store was clean, orderly, and was not packed body to body.
In comparison, our Buffalo Wild Wings experience was vastly different. It started out on a bad note as we had to order from Uber Eats. When we got our order, the wings did not have a crunchy outside shell – it was more like loose skin. The wings didn't have as much sauce on them and lost most of their flavor throughout chewing. After one bite we had a mouthful of bland chicken with little to no sauce, but the wings were not inedible. Their sauce definitely had an enjoyable, sweet taste and the food was ready for pickup fairly quickly.
In an interview with Jaxon Letey, a student from Brighton High School, he explained that Wing Coop was far better. He stated, "It just tastes better, and it's better quality… it's not super loud and obnoxious" and "it's small" saying Buffalo Wild Wings carried the inverse of those traits. One last point he made was, "at the counter, someone is always there if you need anything. You don't have to track a server down."
Wing coop was a better, more enjoyable, and relaxing experience with better quality food. Buffalo Wild Wings is almost as good, but to us was simply not as enjoyable. Try out Wing Coop for, in our opinion, the best wings in Salt Lake City.