"Storm Area 51, they can't stop us all"
September 30, 2019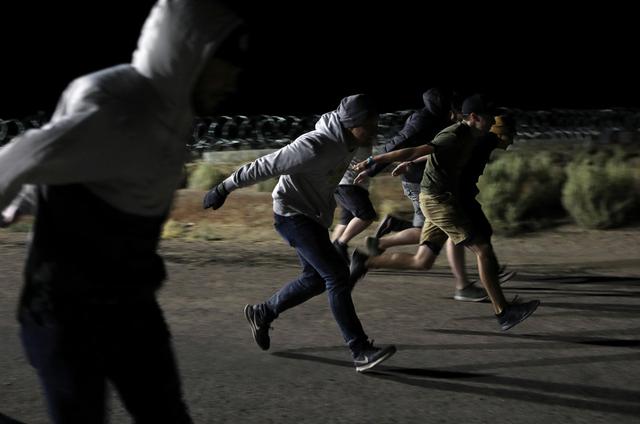 Matty Roberts created a Facebook page for an event titled "Storm Area 51, They Can't Stop All of Us" on June 27th. This post became viral, and taken seriously, even after Roberts said it was a joke. 2 million people signed up to the Facebook event saying they were going, flights to Nevada in September sold out, and the closest hotel to Area 51 was fully booked on the 20th.
Their motive was to "see them aliens." The plan was for 2 million people to show up to Area 51 on September 20th and storm it. It was joked about heavily until the meme was forgotten, but,as expected, when the 20th grew closer, the joke started to blossom again.
When the time actually came, only 3,000 people showed up to the site. The police were expecting more, and some of them admitted they were curious to see how the government would handle it if someone did cross over.
Some people got fined, while some got arrested. Two Dutch men were arrested about three miles deep into the Nevada National Security Site, which is near Area 51. They pleaded guilty to their actions—which were noted as trespassing and illegal parking—and told authorities they just wanted to get a look at Area 51.
The Area 51 raid was streamed on YouTube, and someone Naruto running (running in an interesting way from the popular anime "Naruto"), was caught on the news.There was no violence from those who did go, despite the previously mentioned arrests.
"They did threaten that they were going to storm," Lincoln County Sheriff Kerry Lee said. "Once officers warned them about the consequences for storming the base, they did have second thoughts." Lee said the officers even mingled with the positive crowd and it went pretty well.
Lee gave his advice, "Come, look, see what you can see, but just don't cross." They expected more people to show up—especially at night—so they kept their guard up.
When CNN interviewed the campers, many said they didn't plan to actually go through with the raid.
"You think I'm crazy," Mary Ramirez said, decked out in alien-themed clothing.
Even though this all started as a joke, The Air Force did not see that, and promised to stand "ready to protect America and its assets." Roberts saw how serious they were taking it and decided to switch the event from a raid to a music festival called "Alienstock" in Rachel, Nevada. However, he pulled out of doing the festival in fear it would turn into a "humanitarian disaster."
"Due to the lack of infrastructure, poor planning, risk management and blatant disregard for the safety of the expected 10,000+ AlienStock attendees, we decided to pull the plug on the festival," he wrote on the event page.
However, the event is still going to happen in Rachel, the ghost town with a population of 54. The Little A'Le'Inn Is the only place to provide lodging and food and its 12 rooms are fully booked, so now camping is the only option.
Early on the exact date, the sheriff's office reported there were 2,000 people in Rachel.
"Vehicle traffic is starting to get heavy coming in to the area," the Sheriff's Office stated. "Please use extreme caution and plan ahead for delays in travel."
To add onto this madness, Rachel's only gas station closed in 2006, so the alien enthusiasts will have to fill their tanks 50 miles away in Alamo, Nevada.
In conclusion, never underestimate people on the internet.