The Happiest Place on Earth Turns Virtual
May 6, 2020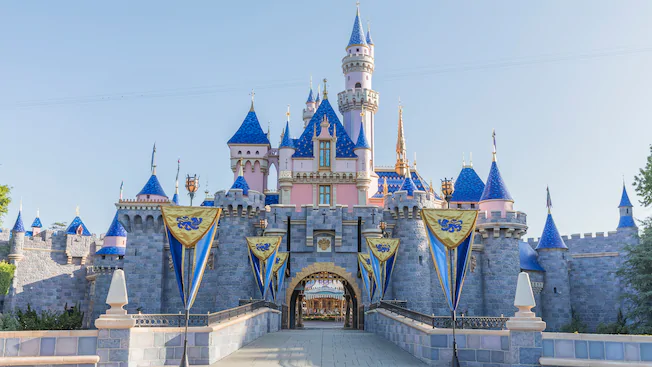 On March 12, Disneyland and Disney World theme parks closed their doors to help prevent the spread of COVID-19. This has caused tens of thousands of people to cancel their plans to attend the parks, and has simultaneously disappointed thousands of children who were excited to meet their favorite Disney characters and go on roller coasters and rides from across the Disney universe. The happiest place on Earth is closed, but Disney employees have made some quite successful attempts in making an enjoyable online experience for kids all over the country and even the world.
Disney+ – the popular streaming service created to house all of the content from Disney, Pixar, Marvel, Star Wars, and National Geographic- had been releasing quite a few movies and TV shows before the pandemic even began. Now that everyone is stuck at home in quarantine, they have decided to add content that wasn't planned to be released for months. The original release date for Frozen 2 was June 26, 2020, but it was put onto Disney+ three months early. Alongside Frozen 2 came the newest Disney/ Pixar movie, Onward. To make everyone's quarantine a little more enjoyable, Disney released the film less than a month after it came out of theaters. They have been consistently releasing new and old content for children around the world to enjoy.
Not being able to go to Disneyland is a disappointing feeling to everyone who had a Spring Break weekend planned at the theme parks, but Disney decided to post 360° videos of their rides and roller coasters for everyone to enjoy. When playing the video, you can look around with a feature that feels like a Virtual Reality experience on a 2D monitor.
With the world practicing social distancing, almost everyone is being forced to work from home, including Disney animators. Hyrum Osmond is an animator known for his work on both Frozen films along with Tangled, Bolt, and Moana. Since April 6, Osmond has collaborated with a team of Disney producers and Josh Gad- the voice of Olaf in Frozen– to animate 40-50 second clips of the lovable snowman and his adventures in the enchanted forest. The shorts have shown Olaf celebrating his birthday, playing with leaves and snow, fishing for some new animal friends, and even dancing to the "Dance of the Sugarplum Fairy". The reaction to Osmond's brilliantly adorable idea has been nothing but positive, and it has provided a unique form of entertainment for Olaf lovers all over.