The Predicament of the Posthumous Album
January 14, 2020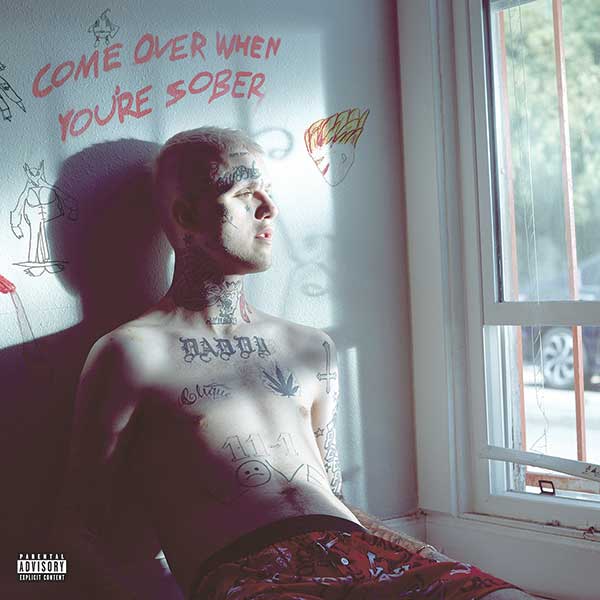 Albums released after an artist's death are common in the music industry. These albums, also known as posthumous albums, date back to the 19th century. Artists like Michael Jackson, Lil Peep, Leonard Cohen, and Avicii have all had albums of theirs released after their death, but their releases bring up an ethical dilemma—can we release the passed artist's music even though they can't give their permission?
Recently, rapper Lil Peep's music has brought about these concerns; in November 2018, his estate released Come Over When You're Sober Pt. 2. The album's lead single, "Falling Down" is an odd collaboration with someone Peep had never even met. The song was originally written by Peep and his friend, iLoveMakonnen, but its release featured XXXTentacion's vocals instead of Makonnen's (the album still features Makkonnen's version, titled "Sunlight on Your Skin").
"Falling Down" has been criticized by some of Peep's friends with former producer Fish Narc posting, "Peep never heard the feature … he explicitly rejected XXX for his abuse of women. He spent time and money getting XXX's songs removed from his Spotify playlist and wouldn't have co-signed that song." he said. "This s–t is people trying to make money off him. He never would have signed up for that, he did not like XXX." Peep was also openly bisexual, and to many it seems unlikely he would have wanted to collaborate with XXXTentacion, who told interviewers he beat his gay cellmate in prison. Columbia Records, who distributed the album, has received mountains of criticism for including the song and has been accused of capitalizing on the rapper's death.
However, not all of these albums create controversy; Leonard Cohen's Thanks for the Dance is the first release since his death in November 2016. The album is a collection of Cohen's unfinished tracks from his previous album, You Want it Darker, finished by his son. The album has received critical acclaim and a great deal of credit for keeping true to Cohen's style. "Like everyone else, I thought we'd heard the last of Leonard Cohen, but no, here was this life-force clarity, this twinkle in his eye," said Leslie Feist, who contributed backing vocals to the album.
At their best, posthumous albums honor the artist's wishes and continue their legacy; but at their worst, they are disconcerting and almost unnecessary. These albums will be a constant in the music industry as artists, young and old pass. The challenge for their labels is honoring the artists that pass and avoiding creating an album just for income.