The Success of "After Hours"
October 14, 2020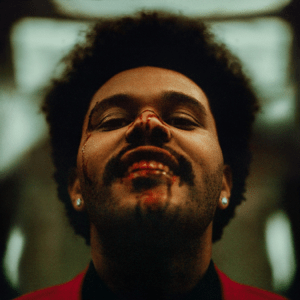 On March 20 2020, After Hours came out as Canadian singer The Weeknd's latest album, it has been quite a hit since. The day before its release, it broke the record for the most global pre-adds for an album in Apple Music history, and after the album's first week, all 14 songs were charted on the US Billboard's Hot 100. Ten of those songs were in the top 40, with the single "Blinding Lights" taking the number one spot for weeks. Other singles, such as "Heartless" and "In Your Eyes," have also peaked at the top of the charts, while the album itself has risen to number one in at least 20 other countries.
After Hours has vast differences in style and rhythm when compared to The Weeknd's previous works. The album prior, Starboy, also had several hits; However, while Starboy was influenced by hip-hop, After Hours features sounds belonging to synthetic pop and new wave. Several themes are explored, with the most prominent ones being overindulgence and self-loathing, supposedly inspired by films such as Joker (2019) and Uncut Gems (2019). 
The titular song "After Hours" is a full six minutes and was released as the first promotional single for the rest of the album on February 19, 2020. It expresses dark undertones through electronic beats, and it's also the longest song in the album. The rest of the songs follow a similar style with a slow pacing.
The most famous song, "Blinding Lights," recently took the record for the most weeks spent in the Billboard 100s Top 5 on October 5. "Blinding Lights" ran in the Top 5 for 28 weeks and the Top 10 for 32 weeks, as of September 22. It originally dethroned Roddy Ricch's "The Box" on March 30, before staying at the number one spot for four weeks. The previous record was Ed Sheeran's 27 weeks with the song "Shape of You." This is his second album that's reached the top; will his next one renew this streak of success?