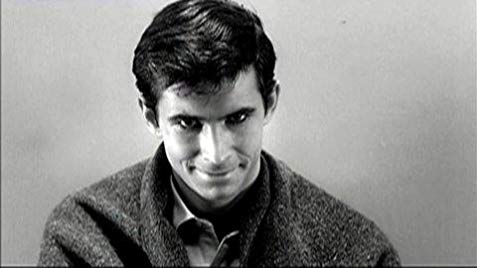 Courtesy of Paramount Pictures
Best Horror Fixes
October 5, 2017
Horror, the world's most intense genre of film, over the decades it's plowed through Hollywood in mass scandal, and only in recent years has it been able to flourish. Why has it rapidly developed over the years? What is horror? Horror is an intense feeling of fear, or shock. Like most people, they love the thrill. Feeling scared, wondering what's going to happen next.
The most popular time of year that horror films come out is Halloween, where people love the jump scares, haunted house, and horror films!
Some of the top-rated horror films are The Babadook, available on Netflix, Get Out, Lights Out, and The Purge. They are all filled with jump scares that keep the mind intrigued and wondering what is going to come next, as well as psychological thrillers which leave you terrified for days after the initial experience.
Ever felt creeped out after watching a horror movie? Felt like someone's watching you? Well, that's actually the purpose of these films, just the way a sad movie sticks with you after being watched, a scary movie will cling with you as well.
There have been many, many new horror films coming out in 2016-2017. One of the most popular ones; It, Ouija, Lights Out, The Conjuring, and many others. All of these are the thriller and supernatural horror films, which is why they are so popular in media and in the psyche. Recently, It has been praised for its ability to terrify us with a wide variety of tactics, without feeling overbearing or cheesy.
Everyone loves horror and yet, there are many more horror films yet to come out. the most sensationalized, popular movies are the thrillers because everybody loves them, the feeling of fear or terror, deep down, makes everyone excited. These movies have been so popular, and with technological advances, they have rapidly become better over the years.
If you're not up to an hour and a half of lonely terror, try something more community based, like a haunted house, corn maze, a pumpkin patch, or you can try Fear Factory located right here in Salt Lake. Going to a live horror experience can make you feel as if you are in a real-life horror film.
Being chased by dead people, clowns, vampires, and whatever other ghastly creatures you can find in a haunted house can also be a really fun experience to partake in with friends, or even family. A review of the haunted house can be read on a blog titled Enjoy Utah.   The author, Chad Gines,  urges to just trust the experts, you'll want someone there with you, "Fear Factory is the only place that had the correct atmosphere to recreate this character and they nailed it.  
You will know when you find him by the clanking of the knives on the end of his fingers and you will want to wake up from your 'nightmare.'" There are also a lot of people who don't like haunted houses, horror movies, or anything horror related. But, where is the fun in that? Horror makes everything intriguing and gets your adrenaline pumping, so go see your latest horror movies and haunted houses!