Dungeons and Dragons Publisher Under Heavy Scrutiny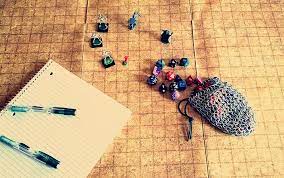 Wizards of the Coast, a subsidiary of Hasbro, Inc. and publisher of popular role-playing game Dungeons & Dragons, is under fire from fans following a massive overhaul to their Open Gaming License, which allows the creation and license of most-fan created content sold under the D&D banner. This is in context of the company's growing awareness of the "under-monetization" of their games, both with the new desire to track and manage companies profiting from Dungeons and Dragons content.
Wizards of the Coasts' first version of the Original Gaming License, known as OGL 1.0, has existed for over twenty years, and allowed any and all creators to directly generate creative materials—such as characters, creatures, items, and even stories and games—that were rooted and compatible with the world established in Dungeons & Dragons, and sell them for profit. Most importantly, the OGL could be used by anyone commercially, without the direct approval of—or royalties or fees paid to—the Wizards of the Coast. This allowed for the widespread popularity of the game to sweep the Table-Top Role Playing Game community, while generating profits for multiple companies and a multitude of smaller creators selling their content.
In December of 2022, however, an updated version of the Open Gaming License was leaked, to the shock of many fans and creators. Frantic rumors preceded the official drop of "OGL 1.1", and a fervent boycotting movement followed it. The new and expanded license featured a requirement of all creators selling their work to report their sales to Wizards of the Coast, and set up a royalty threshold that all companies above a certain profit margin would have to pay. Furthermore, OGL 1.1 would completely deauthorize the OGL 1.0, forcing all creators and sellers to reconfigure their products in order to comply with the new system. Many fans feared that this OGL would also allow Wizards of the Coast to use and monetize any third-party content reported by creators for their own gain. 
The D&D community is outraged because of the Wizards of the Coast's treatment of their fanbase: the world of Dungeons & Dragons was built on the support and engagement of its community, which the company has encouraged and surrendered to the public until now. Some competing companies claim that these new efforts to better control fan content is an effort to oust competition and small businesses making a living from D&D content. 
Wizards of the Coast has recently apologized and backpedaled many of its leaked clauses in OGL 1.1, including the amount of royalties that will be paid by higher-level companies. They also stated that, contrary to previous statements, OGL 1.0 will not be made void with the release of new updates to the document. The controversy, however, represents a grave misstep on the part of the company which eroded their relationship with their loyal fanbase.
Leave a Comment