Getting in the Fall Mood with the Best Fall Drinks (Near Skyline)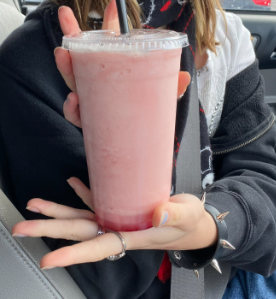 Chai Latte
Chai is a classic fall drink with lots of versatility. It can be taken hot, iced, frozen, and much more. With its gingerbread flavors and spicy aftertaste, it perfectly encapsulates fall. Some of the best Chai near Skyline comes from Java Joes, which serves a fantastic hot chai for chilly mornings and a frozen version for slightly warmer weather.
Cappuccino
Cappuccinos are warm coffee drinks with a thick layer of foam at the top, which occasionally includes chocolate and or cinnamon dustings. While cappuccinos aren't only ordered in fall, they are a good choice with colder weather settling back in. Fall flavorings can be added in to give them an even more autumn feeling, although a classic cappuccino is terrific too. Higher Ground Coffee serves great cappuccinos in a cozy atmosphere.
Apple Cider
Many consider Apple Cider a fall and winter staple. The hot citrus taste, sometimes combined with other flavors like caramel or cinnamon, is comforting and creates warmth on cold days. It offers a lighter and sweeter flavor than coffee or chai might, and is reminiscent of apple pie, a fall dessert. Starbucks is a quick drive from Skyline and offers a Caramel Apple Spice drink. 
Specialty Drinks
Many establishments offer an array of specialty drinks including pumpkin and other flavors. Starbucks' fall menu is a classic for many coffee drinkers, especially with their infamous Pumpkin Spice Latte. However, Rawbean coffee, a small drive-through very close to Skyline, boasts a unique fall menu as well, with lots of options for different moods.
Tea
Tea is a classic beverage at all times of the year, although heavier teas such as black tea can be comforting in the fall. Tea Zaanti, while a slightly further drive from Skyline, serves a large variety of teas and is most well known for its matcha. While matcha is largely considered a summer drink, when served hot it can easily be transformed into a fall favorite. Specifically Tea Zaanti's Nutty Matcha Latte feels very fall-inspired.
Leave a Comment