How to Deal with Senior Burnout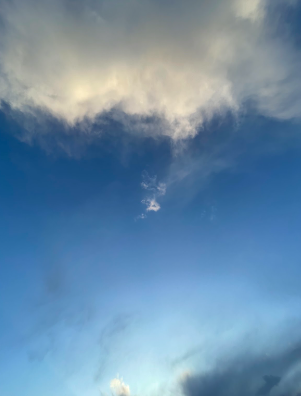 Burnout affects many Skyline High School students, but above all it affects seniors, who have been around the longest and who are the closest to moving on from high school. After dealing with the arduous highs and lows of high school, struggling through the last year and making it to the finish line can be a difficult task. 
Burnout is the result of prolonged stress, whether that stress is emotional, physical, or mental. It happens slowly over time as stress accumulates, and eventually can affect your motivation, work quality, and mental health. Often accompanied by feelings of anxiety, fatigue, hopelessness, and generally being overwhelmed, burnout can be a serious problem. Although burnout can affect anyone, regardless of the difficulty levels of their classes or the amount of work they have to do, it's common in seniors, who are going through their fourth year of high school and have accumulated a lot of stress along the way. 
There are several ways to deal with senior burnout, even though it may seem hopeless at first. When asked, the seniors of Skyline gave their best tips for everyone currently struggling with keeping up with work and dealing with stress. Jasmine Wong, a current senior at Skyline, says that the key to surviving burnout is in the little things. "Make sure to give yourself a lot of breaks and keep yourself healthy," she advises. "Drinking water and eating enough are important, too." Don't neglect your physical and mental health, because it will only make you feel worse. Taking a day off every once in a while to relax and do something you enjoy is important to sustain your happiness and keep stress at bay. "Mental health days" are common amongst the seniors of Skyline. Though making sure that you're attending school regularly is important, it's alright to miss a day if you're feeling particularly stressed. Another helpful tip is to get regular exercise, which can boost your endorphins and help your overall mental state. If you don't have the energy or motivation to exercise, even forcing yourself to go outside for a few minutes a day can improve your mood. While some of these tips seem simple and redundant, students swear by them, and giving them a shot may help improve your mental state.
Whether or not schools are responsible for the stress that comes along with burnout is debatable, but the question of whether or not they are obligated to try to help and accommodate students that are struggling with burnout is less so. Skyline has an obligation to its students to create an environment in which students feel comfortable and safe. No student should ever feel as though they can't approach a teacher or faculty member with a concern such as burnout and be accommodated accordingly. Putting pressure on struggling students to perform at their best when they feel their worst can exacerbate mental health concerns.
Leave a Comment