Brexit Tensions Increase as October Deadline Nears
September 30, 2019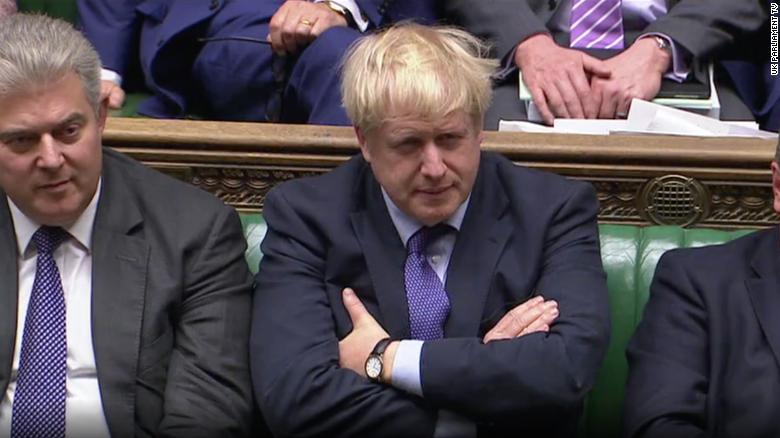 The United Kingdom (UK) is scheduled to leave the European Union (EU) at 23:00 Greenwich Mean Time (GMT) on October 31.  The UK decided to leave the EU in 2016 after the June 23 leave-remain referendum. The British exit (Brexit) is currently being pursued by Boris Johnson who replaced Theresa May as Prime Minister (PM) on July 24.  Brexit has been delayed twice already: once in March and once in April.
Johnson is in favor of Brexit and is keen on leaving the EU by the October 31 deadline.  He wants to leave the EU with or without a deal; however, parliament has passed legislation requiring Johnson to seek an extension if no deal is reached before October 19.  Johnson asked the Queen to suspend parliament for a month from mid-September to mid-October; the suspension was ruled unconstitutional by the UK Supreme Court on September 24 and Parliament returned to session.  Johnson is looking to trigger an early election, but without the support of any non-Conservative Members of Parliament (MPs) that motion will fail.
No Brexit deal has been agreed to thus far because the UK parliament has run into one big issue: Ireland.  Ireland is an issue because Ireland and Northern Ireland currently have no discrete border, but, once the UK leaves the EU, there is a possibility of a hard border.  Ireland has a history of violence and conflict and the UK had promised to never build a Northern Ireland border in the Good Friday Agreement. The Backstop is one proposed solution to the problem — it would place a "temporary" internal border between Britain and Ireland.  Johnson is expressly against the backstop because he believes that it is "anti-democratic" and "inconsistent with the sovereignty of the UK." Brexit has had very little progress because parliament wishes for a deal where the UK is separated from the EU, but without a border inside Ireland or the UK.
Early this year, while May was PM, parliament voted three times for a Brexit deal and each time it failed.  The main issue with the January bill was the backstop — conservative MPs thought that leaving the UK in the EU Customs Union was not an acceptable form of Brexit.  After the third failure to pass a deal, a no confidence vote was held; it failed by a margin of only 19 MPs. Had this measure passed, the cabinet would have had to resign or hold general elections.
Failure to reach a Brexit negotiation is expected to result in the fall of the Pound and create food and medicine shortages in the UK.  The UK government has stated that they are working on preventing any goods shortages from a no-deal Brexit. A no-deal Brexit will force the UK to trade within the confines of the WTO: adding tariffs and levies to trade and possibly making UK goods less competitive in the European market.