Fires Destroy Billions of Acres In Australia
February 4, 2020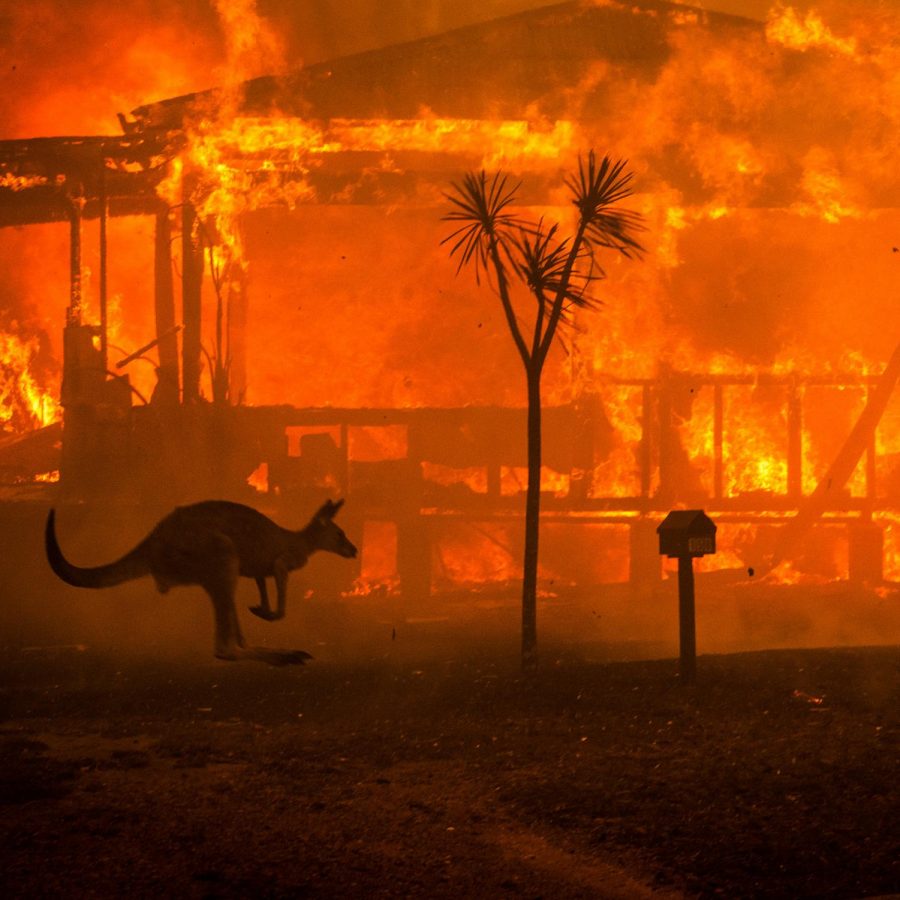 Early July marked the beginning of one of the worst fire seasons in Australian history. Fires first erupted in areas of northeast New South Wales and southeastern Queensland, but now there are fires in almost every part of Australia. A combination of very low humidity, gusty winds, massive wide-spread droughts, and higher than normal daytime temperatures averaging at about 113-120 degrees Fahrenheit, and lightning frequently striking the ground have all contributed to making the fires uncontainable.
Lightning strikes in dry forests were responsible for starting multiple fires in East Gippsland in December according to Vic Emergency.  That fire traveled over 12 miles in just five hours. Australia has a long history of wildfires, but very rarely do they turn deadly. In 2009, a series of bushfires nicknamed the Black Saturday Bushfire killed 173 people and burned over 1,000 acres. It was branded as "one of the darkest days in Australia's peacetime history…" according to the British Broadcasting Corporation (BBC).
Normally wildfires are contained within a week or two, but because there are multiple small fires throughout Australian the Australian government has asked for extra assistance. Fire fighters from all over the world have flown into Australia to assist. Since September over 24 million acres have been burned in Australian, including national parks like the Blue Mountains. It has destroyed over 3,000 homes and killed at least 28 people and over one billion animals. According to CNN the smoke in Sydney, Australia measured 11 times the hazardous level.
The long term effects from the fire are going to impact the ecosystem for many years to come. According to the World Health Organization (WHO), long term smoke exposure can cause serious disorders, including "reduced lung function, bronchitis, exacerbated asthma and premature death." They are warning those in affected areas to remain indoors and avoid direct contact with outside air, reduce unnecessary traveling, and reduce other sources of air pollution, such as smoking cigarettes, using propane, burning wood-stoves, using products containing aerosol, etc. They also said that if it is necessary to go outside, "you may wish to wear a mask, particularly when exposed to higher concentrations of particulate matter. Wearing a mask might reduce short-term exposure, provided the mask is appropriate, is able to efficiently filter very small particles (PM2.5), and is well fitted to provide a tight seal around the mouth and nose."
After over a month of nothing but raging heat and fires, Australia finally got rain. It started raining on January 5 fell for over 24 hours. It wasn't enough to put out all the fires. 82 fires are still raging through Australia, but the rain has helped firefighters contain smaller fires. The continuous rain however has caused flash floods to occur. After the fires are contained scientists hope to search for rare species of birds, koalas, kangaroos, and wallabies and help them rebuild their population.