Producer Harvey Weinstein Potentially Faces 29 Years in Prison
March 4, 2020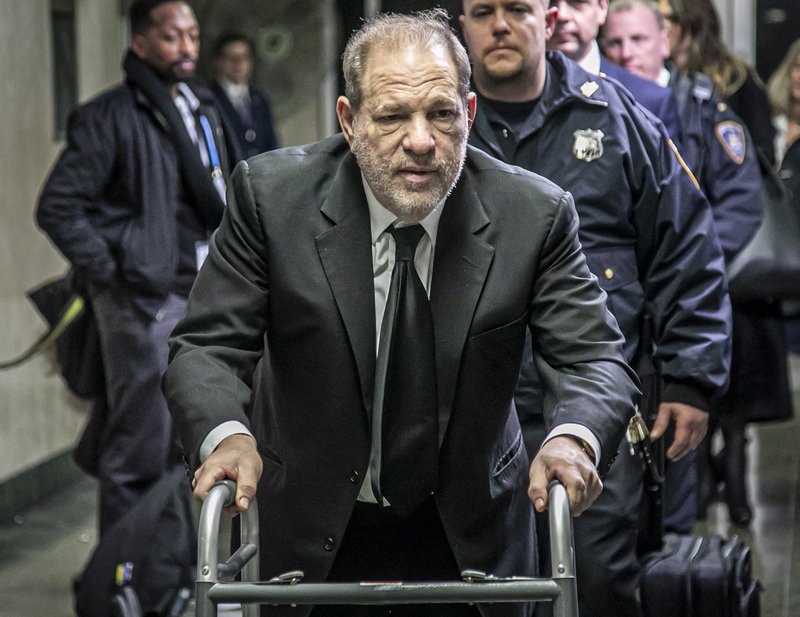 On February 24, 2020 the New York Supreme Court found 67 year old producer, Harvey Weinstein guilty on two of five counts after over 26 hours of deliberation. They found him guilty of committing a criminal sex act against Miriam Haley in the first degree, and of rape in the third degree. Committing a criminal sex act carries a five to twenty five year sentence in prison and third degree rape carries up to four years in prison.
Allegations were first brought up in 2017 when over 60 women came forward accusing Weinstein of rape, harrassment, and/or sexually assault. He allegedly forced women to massage him, watch him bathe, and/or exposed himself to them in return he promised to advance their careers. Weinstein agreed he had a sex addiction and agreed to seek therapy, but it is still unclear if he actually went.
Harvey Weinsteins's lawyer, Donna Rotunno immediately filed for an appeal after Weinstein was taken into custody and on his way to Rikers Island Jail. According to Free Advice Legal, "an appeal means that one of the parties is requesting that the decision in your case be looked at again by a higher court." It is unclear if the appeal will actually pass.
Weinstein faced over five chargers, but was acquitted on three of the five charges. The New York Times reports that "on the two counts of predatory sexual assault, the not guilty verdicts suggested that one or some jurors did not believe the testimony of Annabella Sciorra."  With the acquitals, he still faces a possible sentence of 25 years. According to The Washington Post, "Weinstein is also facing separate charges in Los Angeles and remains under investigation by authorities in Dublin and London."
Weinstein's wife, Georgina Chapman spoke out on the allegations saying, "My heart breaks for all the women who have suffered tremendous pain because of these unforgivable actions…"
The same day Weinstein was convicted he was taken to the Bellevue Hospital for heart palpitations, chest pain, and high blood pressure. He is expected to stay there overnight for observations.