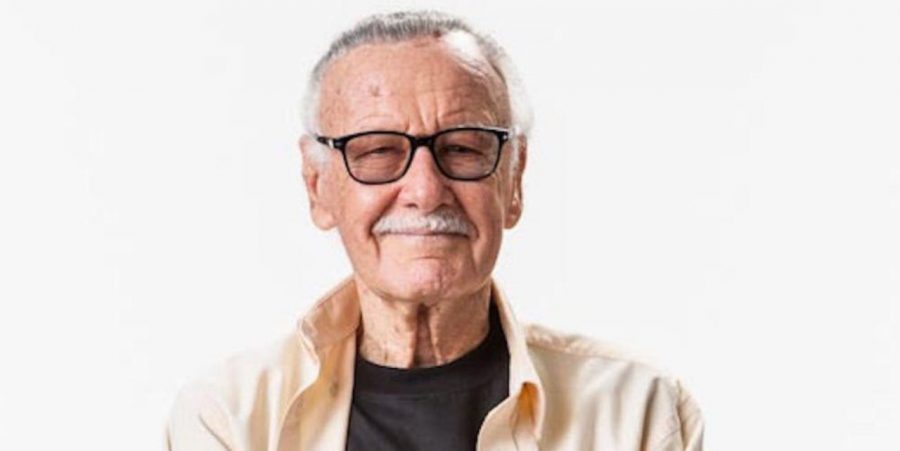 Remembering Stan Lee
January 10, 2019
Stan Lee passed away the morning of November 12, 2018, at the age of 95. The world is mourning for "Stan the Man," including the Marvel Cinematic Universe's actors and film crew. Chris Evans, an actor who plays Captain America, tweeted "There will never be another Stan Lee. For decades he provided both young and old with adventure, escape, comfort, confidence, inspiration, strength, friendship and joy. He exuded love and kindness and will leave an indelible mark on so, so, so many lives. Excelsior!!"
Stanley Martin Lieber was the child of Celia Lieber and Jack Lieber. He was born on December 28, 1922 in New York City and lived through the treacherous times of the Great Depression. Even though his parents struggled to help their family stay happy and healthy, Stanley was urged to read. In his last interview before his passing, Stan said "My mother used to say that when I was having lunch or dinner at home if I didn't have a book to read, I'd be reading the label on the ketchup bottle."
At the time, adults were not fans of graphic novels because they were not educational. Because of this, Stanley split his name in half to "Stan Lee" to conceal his identity. Stan's publisher started him off with more childish comics before his wife, Joan Lee, convinced him to write a comic that he wanted to write. This was when he collaborated with artist Jack Kirby to write Fantastic 4.
Before this, Marvel Comics had been called Atlas Comics. However, it was Stan Lee that changed the name, along with the way that they did everything. After Fantastic 4 came Spiderman, The Hulk, X-Men, and all of the other Avengers. Along the way, Stan was helped by Steve Ditko, John Romita, and Jack Kirby.
In 2002, the first live-action Spiderman starring Tobey Maguire was released into theatres. It made $821 million worldwide and was praised with a 90% rating on Rotten Tomatoes. The Marvel Cinematic Universe extended from there, bringing audiences 67 live action movies and 19 animated movies. Stan's approval of the movies was shown through his cameos.
Luckily, the public won't be missing any of his scenes for the next couple of movies as they pre-filmed the cameos for Avengers 4 and Captain Marvel.
Stan Lee will be missed. He created a world where those who believed in the impossible could thrive. Every actor, scriptwriter, SFX artist, cameraman, and the entirety of the film crew has been impacted by him. To quote a Marvel Studios' tweet, "No one has had more of an impact on my career and everything we do at Marvel Studios than Stan Lee. Stan leaves an extraordinary legacy that will outlive us all. Our thoughts are with his daughter, his family, and his millions of fans."
Thank you for everything that you did for us, Stan. You will be missed now and forever.
Excelsior!