Salt Lake City's Homeless Shelter Crisis
April 25, 2019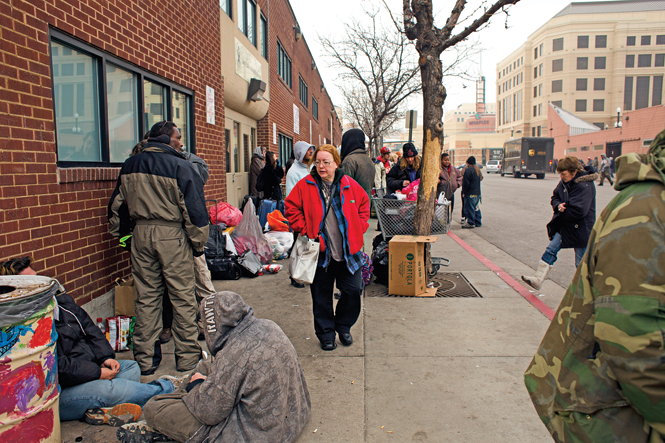 The Utah State  government wants to shutdown a large portion of the downtown shelter by July 1. The idea is to reduce the sizes of the road homes, as right now there are about 1,110 beds. When they close part of that road home the new shelter will only have about 700 beds.
The homeless are in need of so many things and shutting these places down won't help as people are looking for a helping hand not to be let down. Is this going to help? How is this a good idea? As many people of the government have stated, this should  help the homeless to get somewhat motivated. The road home has had about 750 people a night and if the shutdown of parts of the homeless shelter happen, there will be less than 200 people. How is this supposed to help those in need? If these people need help they should get it instead of being kicked out of this road home and distributed into other places that are still the same size, but accept and have less than 200 people.
This is happening at the Road Home Center, Downtown. The date chosen to proceed on is  June 30, 2019, because of a delay in this situation, the shelter won't fully be shut down until September. Yes, they can get up on their feet apply for a job to earn enough money for rent, but for house bills, medical bills, and other expenses are expensive and a homeless person doesn't have that kind of money. Without insurance, an emergency may cost $150-3,000 depending on the condition and how badly hurt someone is, while those that have insurance only get charged about $50-150. Getting that money for a homeless requires many shifts at work in different places and that may be hard for them to accomplish by themselves, without help.
This road home should be funded further, rather than destroyed because the government says that this will help them in society when they are just in need of food, clothing, a bed, and a place to keep warm. Out of the people that have made a decision, Hardy, one of the members that helped build this plan, said "We want as a few people in shelter as possible and more people in housing." But most importantly will there be other shelters built?
Yes there will be other road homes built  in different parts of the city. There will be new ones built but with the space minimized for less than 200 people, just as in the all men home shelter or the all women home shelter. Being in the streets isn't a good life, being in an apartment is better than the streets, and living in a house is much better than the streets or an apartment. Think about how the homeless would feel about this instead of just acting on it.