Supreme Court Justice Brett Kavanaugh Accused of Sexual Misconduct Again
September 26, 2019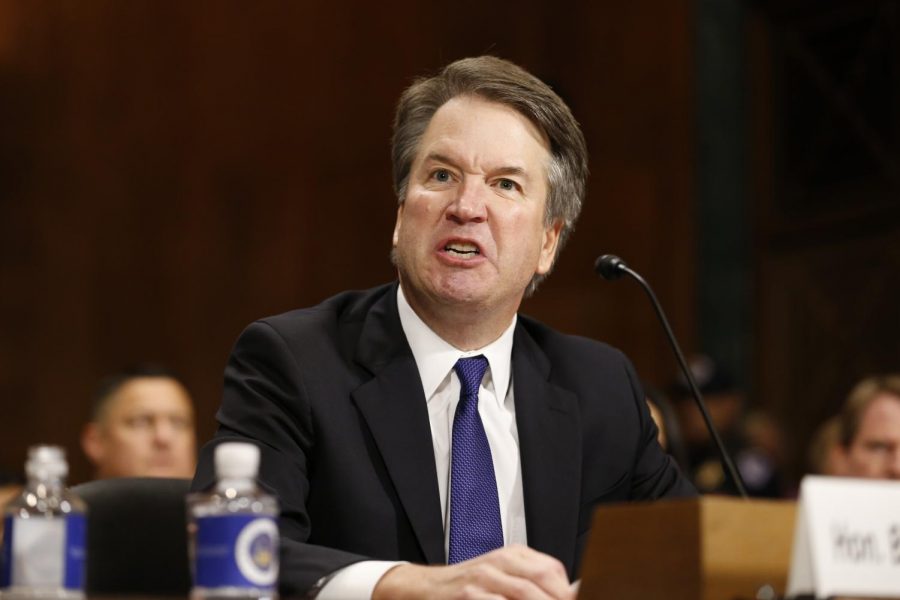 On September 14,  The New York Times published an article describing further sexual misconduct against Supreme Court Justice Brett Kavanugh. The article was written by Robin Pogrebin and Kate Kelly, both are well renowned New York Times reporters.
The article titled, Brett Kavanaugh Fit In With The Privileged Kids. She Did Not. describes the account of Deborah Ramirez, a Yale alumni, who experienced Kavanaugh pulling down his pants and flashing her during a dorm party over three decades ago.
This is not the first timeKavanaugh has been accused of sexual misconduct. Soon after former Supreme Court Justice Anthony Kenndey retired, a woman by the name of Christine Blaste Ford came forward. Ford accused Kavanagh of pinning her down to a bed, groping her, and attempting to remove her clothes while they were in highschool. In other words, Ford accused Kavanugh of rape.
According to Vox, more than 25 witnesses were present for the dorm party. None of them have yet been questioned by the FBI and there is no ongoing investigation until the authorities receive proper authorization. It is uncertain which court or official must provide authorization as the FBI has yet to comment or provide any information.
The Democractic Party is currently trying to impeach Kavanaugh from his office in the United States Supreme Court. According to the Supreme Court Of The United States, "…the Justice holds office as long as they choose and can only be removed from office by impeachment." The only Justice to ever be impeached was Associate Justice Samuel Chase in 1805.
Democractic presidential candidate Kamala Harris posted on twitter, "He was put on the Court through a sham process and his place on the Court is an insult to the pursuit of truth and justice. He must be impeached." Other Democrats such as, Senator of Massaccutes, Elizabeth Warren also want to impeach Kavanaugh.
On the other hand, current president, Donald J. Trump posted on Twitter, " [Kavanaugh]  is an innocent man who has been treated horribly. Such lies about him. They want to scare him into turning Liberal!"
It is uncertain when or if there will be another investigation into Brett Kavanaugh's sexual misconduct cases. As of now, little progress has been made to impeach Kavanaugh.