The Future of IB English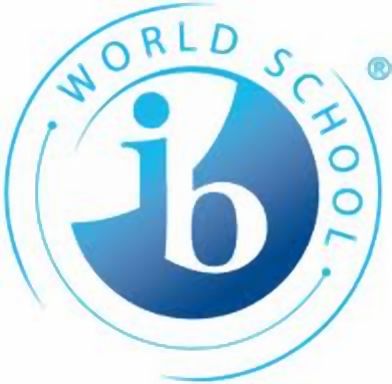 Kirsten Rector, one of the current IB Coordinators for Skyline High School, will be the new teacher teaching IB English HL2 to Seniors in the 2023-2024 school year. This will follow the retirement of David Moore, the current teacher of that class, after this year. She will continue to coordinate students on the pre-IB track alongside teaching the class, and she will be bringing a new set of works to study though keeping some of the traditions and teaching styles that work well for Moore. 
About her new role, she says, "I advocated for it. I'm very excited to teach it. More excited than I've ever been to teach a class in my whole career, which is saying something, because I really love my discipline. I am thrilled to be teaching it. […] For an English teacher, it just sounds like dessert, to be teaching some of our hardest working students during their final year at Skyline some of the greatest works of literature in the world." Although she has been coordinating for IB at Skyline since 2019, she has a twenty-three year long career of teaching ages from seventh grade to seniors in college. She also expects that having the knowledge of the inner workings of IB will help her both in making an enriching curriculum and in supporting students who seek the IB Diploma with their broader studies. 
Rector has worked hard to prepare to teach the class, especially in her main task of choosing the works to be studied next year. "I knew I needed to teach two works in translation, and I'd been advised at my training to be sure to cover at least 4 genres, so we'll be exploring some fiction, literary nonfiction in the form of memoir, poetry, and drama. We're supposed to cover different time periods as well, so I knew I wanted to cover 3 centuries, and I wanted a diverse palette of writers, both in terms of gender but also in ethnic background, so there were a lot of things to consider." In the end, she chose five novels to read, and a poet to accompany them: After Dark by Haruki Murakami, The House of the Spirits by Isabel Allende, Silas Marner by George Eliot, Fences by August Wilson, and Crazy Brave by Joy Harjo, as well as the poetry of Walt Whitman. Between these works, there is a magic realism epic, a Pulitzer-prize winning play, the memoir of a Native American poet laureate, and groundbreaking writing spanning the 19th, 20th, and 21st centuries, from all over the world. The seventh work of the year will be chosen by the students, who will have been developing a reading wishlist out of featured books throughout the year. The poetry of Walt Whitman will be analyzed every Friday as a break from the study of the novel of the unit, in order to keep students' poetry skills fresh and ready for IB exams all year. 
Rector has had a passion for literature and its study since she was a student herself. "It was pretty hard to resist an English degree when they were giving me course credit for reading great literature and writing about it, which I really enjoyed." She especially gravitates to IB for its emphasis on global-mindedness: "In today's world, anything we can do to build bridges between cultures, and encourage cultural understanding and empathy between people with geographic, and ethnic and cultural differences, is powerful. And literature is a great tool for building those bridges." She also considers herself similar to Moore in that they are both "relaxed, and mild-mannered," which has helped build her confidence that she can fill his shoes in teaching a class that Moore has taught for nearly 20 years.
Rector's excitement to teach has been palpable to the current Juniors in IB English, especially from the brief presentation she gave to all the students about her selections of the works for next year. She says, "I'm just really excited to teach this class, and I hope that students will have faith in the fact that I'm a really experienced teacher, I'm also a really approachable teacher, who's very eager to help my students succeed, I'm a very organized teacher—I know that matters to some students. So I'm just excited to have you all in there, and I hope that enthusiasm has come through."
Leave a Comment