Whistleblower Exposes Trumps Intentions with Ukraine
September 26, 2019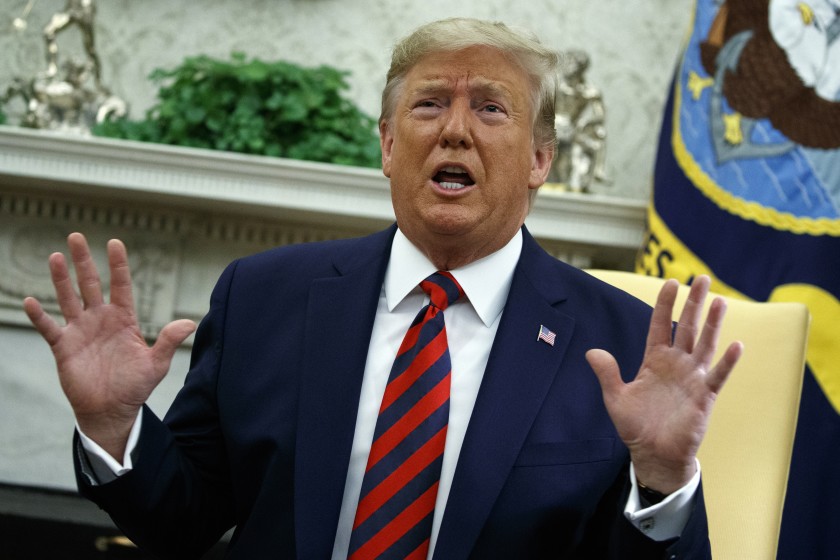 Last week reports were released which found evidence of Trump working alongside Ukraine. On July 25, President Trump made a call to Ukrainian officials. The phone call discussed President Trump's opponent for the upcoming elections, Joe Biden. Trump wanted Ukraine to investigate Biden's son, Hunter Biden, his business ventures, and his ties to Ukraine. This call was meant to be made in secret, but someone overheard it. This someone is known as the "Whistleblower."
When the "Whistleblower" released what was overheard it created a very divided idea on the president's fate. If the investigation can prove Trumps actions were illegal, this would give congress even more reason to pursue impeachment of the president.
The president's personal lawyer has spoken out on behalf of the president. The president admitted to making the phone call as well. However, other Republican officials have stayed silent.
Lindsey O. Graham and Jeff Flayke both criticized President Trump's actions during the 2016 campaign: stating the country would be doomed if Trump won. Hillary Clinton had a clear lead in their eyes.
After Trump won the election, Graham became one of the president's closest allies and friends. However, Flayke continued to speak out. As predicted, Graham's polls among Republicans not only recovered but had a marginal increase, while Flayke's polls continued to decline at a rapid rate.
Acting Director of National Intelligence, Joseph Maguire, was the one who received the Whistleblower's complaint against the president. Maguire did not notify Congress of the complaint right away. Instead, he waited to talk to higher officials at the Whitehouse. Maguire received the complaint in mid-August but didn't end up turning it over until mid-September. These actions are preventing Congress from further investigation and considering the impeachment of the President. Maguire defended his decision by calling the matter extraordinary and essentially described the office as operating in uncharted waters because the subject of the complaint is the president. Maguire is giving his full support to the courageous acts of the Whistleblower stating "[they] have acted in good faith throughout. I have every reason to believe that they have done everything by the book and followed the law."
Once Congress received the complaint outbursts and frustration came from the public. Trump was deliberately trying to skew the 2020 election results. The democratic party was especially upset with the President's actions. This was due to the fact that the victim of Trump's actions was presidential hopeful Joe Biden.
When the news of the Whistleblower first entered the news, Biden stayed quiet. The complaint was covered on every news channel in every state. The report spread like wildfire. A week later, as things began to calm down, Biden spoke out on the issue via twitter. The tweet sent out on September 26 stated "Trump believes there is no limit to his power" and "believes he is above the law." Biden finished the tweet with by delivering a very controversial, yet powerful, message, "t isn't a Democratic issue or a Republican issue. This is a national issue." This remark made many question the future of America.