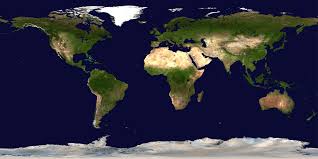 World News Update
January 10, 2019
United States
The third government shutdown of 2018 has been in place for 18 days, the shutdown began on December 22 at 12:00 PM. The point of contention that prompted this partial shutdown was part of the border wall debate. Trump is asking for 5.7 billion in funding the wall which he constantly stated during his campaign run. Roughly 380,000 federal workers were placed on unpaid leave, while some 420,000 "essential" personnel were required to work without pay, including tens of thousands of workers in federal law enforcement and national security positions, such as FBI, Border Patrol, Secret Service and Transportation Security Administration agents.  President Trump will make his case in his first speech to the Oval Office on Wednesday January 10, just before his border trip on Thursday.
Germany
A data breach in Germany has affected up to 1,000 politicians, journalists, celebrities and other in the public eye have had texts, emails, messages, photographs, contact details, and private information stolen and leaked online. The suspect was a 19 year old computer specialist who confessed after police raided his home and seized his computer equipment. This breach is prompting a reconstruction of internet safety in Germany.
Cyntoia Brown
Cyntoia Denise Brown,  woman serving a life sentence for killing a man who bought her for sex when she was 16 years old, has been granted clemency, the Tennessee governor's office said Monday. Brown, 30, is scheduled to be released on August 7 after serving 15 years in prison. n 2004, Brown killed Johnny Mitchell Allen, who Brown said had solicited her for sex and taken her back to his house. Prosecutors at the time said Brown shot Allen in the head while he was sleeping, stole money and guns, took his truck, and fled the scene. They argued the killing wasn't motivated by self-defense, but robbery. Clemency, Since Brown's conviction, juvenile sentencing guidelines in Tennessee have been amended.
Saudi Arabia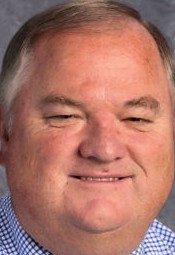 An 18 year-old Saudi woman fled her family over the weekend and reiterated her plea for asylum in Canada United States or the United Kingdom. Therefore, the young woman, Rahaf Mohammed al-Qunun, refused to board a flight from Bangkok to Kuwait on Monday and barricaded herself into her airport hotel room. After renouncing Islam she feared her family would kill her, due to the fact Renunciation, known as apostasy, is punishable by death in Saudi Arabia. Thai immigration officials had said that she should return to Kuwait, where her family is. She made her opinions known on Twitter and expressed her fear for her safety. Thailand's immigration chief told Reuters news agency that any meeting between them would have to be approved by the UN. Thailand is not a signatory to the UN Refugee Convention and provides no legal protection to asylum seekers, although there are more than 100,000 refugees in the country.