Hoarding toilet paper
May 6, 2020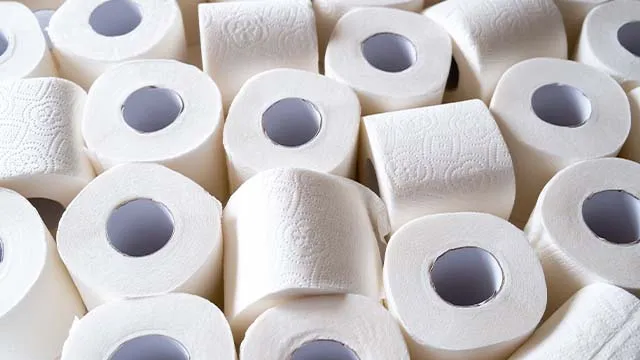 Since the COVID-19 pandemic happened lately, people around the world have been hoarding a large amount of food,water, and toilet paper. Yep, toilet paper, the item for wiping oneself clean after defecation or urination . Every store is always out of stock of toilet paper because people are panicking they might not have enough essentials in the bathroom when they are staying home for quarantine.
Some people are being selfish and taking advantage of the crisis of toilet paper being a rarity in stores by selling it online for a way too high price that is above retail just to make money. Brand new companies on amazon are selling specific made poor items like toilet paper and face masks for an absurd price. Currently most grocery stores such as Walmart, Smiths, Fresh Market, and Dans now have one limit on toilet paper per family which is good so other families can have toilet paper. According to studies done by Forbes, CNN, and the New York Post, one pack of toilet paper can last an average family 3 weeks and it's about 100 rolls for one person for a year. Before grocery stores had the limit people would buy stacks and stacks of toilet paper making toilet paper have a huge increase in sales higher than ever before.
People hoard because it makes them feel safe while staying home social distancing which is normal. Social media is not helping either, actually it's making it worse of people taking pictures and videos of empty shelves and carts filled up at line check outs is going to freak more people out. Of course people need to gain control to buy the necessary products to accomplish a task or solve a problem which is why people are rushing to buy cleaning goods and paper products. Lots of people are just filling up their closet if they are not going to use it. People are carrying toilet paper like it's some special charm. I am sure that people who stash up on toilet paper then go shopping to see another roll and think to themselves 'Oh I'm going to take another one,' because it makes the person feel safe.
People need to stop hoarding because the world has been hit with the coronavirus pandemic not cholera. President Donald Trump had to weigh in telling United States citizens to relax, "You don't have to buy so much. … Take it easy. Just relax. There's no need for anybody in the country to hoard essential food supplies."  People just seem to need that hoarding. Too much toilet paper isn't going to help because they probably aren't going to use all of it and people need to start thinking of other people.