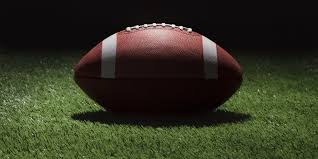 Skyline Football Bounce-Back
October 5, 2017
After a confusing loss to Highland on Friday, September 22, the Skyline Football team is motivated to bounce back and work hard to win their last four.  Skyline has a tough region for football this year with a West team who seems to be on the come up, and a rugged Lehi team who moved down from 5A last year.
The Eagles, led by quarterback Tommy Mcgrath, are putting in overtime now as they believe that a region championship is still in their reach. The Eagles now have a record of three and two as they prepare to play the Murray Spartans on Friday, September 29.
Head coach Zac Erekson gave some insight on the opposing team by saying, "Murray is a well-coached team and they continue to get better every week,  but if we execute and our guys do their jobs then we should have no problem with a big win."
Our team has 18 seniors that start and all of them want to make a statement this year by proving Skyline is a serious, and extremely challenging team to play.  Each one of the players has worked intensively in the off-season and their talent is shown in the five games they have played.
 The four receivers have put on an impressive show catching everything coming their way and the offensive line has shown great improvement giving senior running back Saione Matagi plenty of room to show off his speed in the open field.
 Senior linebacker and Captain, Jaxson Waite, is leading the team with tackles with 24 on the season and he has shown that he can lead this defense.  
Ever since Erekson took the head coaching job at Skyline, the atmosphere has been a lot different. The player's energy and intensity level are higher, and each week they look forward to what they can do to be better as a team.  
The whole team was pretty distraught after the Highland loss because they knew that they could beat them and they have the guys to do it, but  Erekson said, "The execution all around wasn't there last week." He is excited to see what his team can do this week and the rest of the season because he thinks the guys have been well-dialed in and have had a good week of practice.